Yet another horrible anti-Semitic incident has taken place right here in my hometown of Grand Rapids, where a bunch of posters, some of them invoking Adolf Hitler and calling for another genocide against Jews was plastered on the doors of the Temple Emanuel, the most prominent synagogue in the city.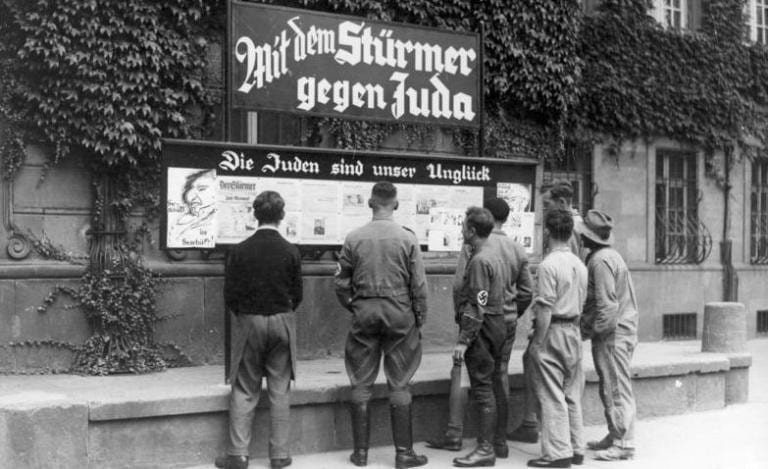 Schadick said the doors where the posters were placed are the same ones children walk through to get to their Sunday school classes.

One of the posters features an image of Adolf Hitler along with the words "Did you forget about me?" A second calls for a "crusade against Semite led subhumans."

The posters are credited to a far-right group known as the Vorherrschaft Division, who have similar racist images displayed on Deviantart.
Rabbi Michael Schadick, of the Temple Emanuel in Grand Rapids, found the posters on Sunday morning on the synagogue's front doors, reports The Jerusalem Post.
Local officials are condemning the incident and I certainly hope they catch those responsible. I've spoken at Temple Emanuel before for the local interfaith Thanksgiving program. This one really hits close to home.