Ted Cruz became one of the very few major Republican legislators to criticize Donald Trump for his call on China to investigate Joe Biden's son Hunter. On Sunday's Face the Nation, he was asked about it and, unlike so many other political cowards in the GOP, he did not equivocate or hem and haw over it.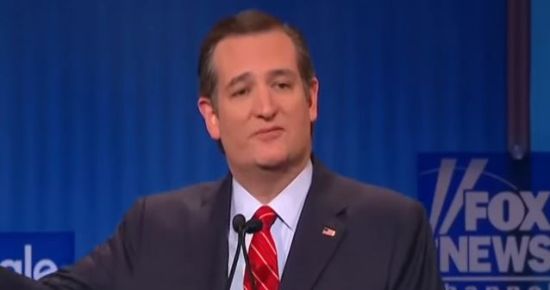 "Of course not," Cruz told host Margaret Brennan during an interview on CBS' "Face the Nation" that aired Sunday, when asked whether it were appropriate for Trump to ask Beijing to probe the Biden family.

"Elections in the U.S. should be decided by Americans, and it's not the business of foreign countries, any foreign countries, to be interfering in our elections," he continued…

But Cruz wasn't equivocal, asserting that "foreign countries should stay out of" U.S. elections.

"That's true for Russia, that's true for Ukraine, that's true for China, that's true for all of them," he said. "It should be the American people deciding elections."
Others, like Joni Ernst and Marco Rubio, have played silly games with it, dodging and evading the question when asked about it. And you know damn well they'd be raging at the sky if a Democratic president did the same thing. They choose political cowardice and partisanship over principle, time and time again.