The U.S. District Attorney's office for the Southern District of New York is investigating Rudy Giuliani's business and financial dealings with Ukraine and other countries. Ironically, that's the very same office that Giuliani once held before becoming the mayor of New York City. The Wall Street Journal reports that the investigation has been going on for quite some time now.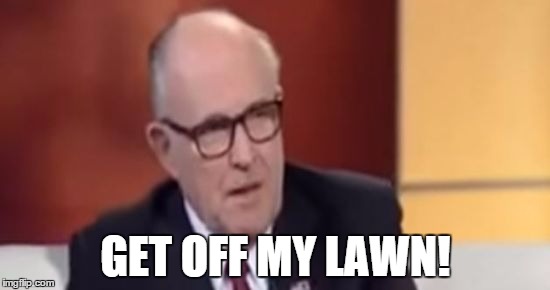 Federal prosecutors in Manhattan are examining Rudy Giuliani's business dealings in Ukraine, including his finances, meetings and work for a city mayor there, according to people familiar with the matter.

Investigators also have examined Mr. Giuliani's bank records, according to the people.

Witnesses have been questioned about Mr. Giuliani since at least August by investigators, who also want to know more about Mr. Giuliani's role in an alleged conspiracy involving two of his business associates, the people said. The investigation is being led by the U.S. attorney's office in the Southern District of New York.

Mr. Giuliani has denied wrongdoing and on Monday said he hadn't been informed of any investigation. "They can look at my Ukraine business all they want," he said.
As I said before, this is starting to look a lot like what happened to Trump's former attorney Michael Cohen and it could result in pressure on Giuliani to turn on Trump to save his own skin. When Trump fired the former prosecutor in that office, Preet Bharara, he probably thought he was getting rid of all the investigations emanating from there. He was wrong. The prosecutor who replaced him seems to have some integrity and believe in the rule of law as well. Mafia don presidents don't like that.