Ohio has some of the most restrictive voter registration procedures in the country and they recently put out a list of more than 200,000 voters they were going to purge from the voter rolls because of some database discrepancy somewhere. Almost 20% of the people on that list were perfectly eligible, including the state chair of the League of Women Voters.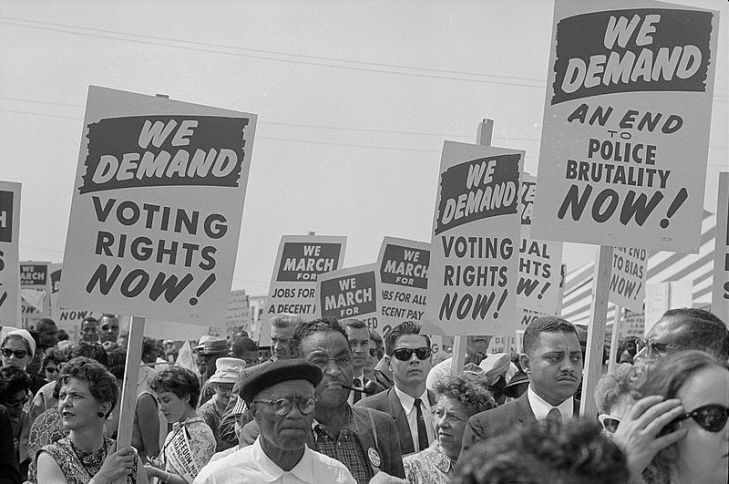 Over the summer, the Ohio secretary of state had sent her organization and others like it a massive spreadsheet with the 235,000 names and addresses that would be purged from the state's voter rolls in just a month — a list of people that, state officials said, some part of the bureaucracy flagged as deceased, living somewhere else or as a duplicate. The League of Women Voters had been asked to see if any of those purged qualified to register again…

This year, a group of elected officials in the state, mostly all moderate Republicans, tried to answer the concerns with an experiment of their own: Rather than purge the voter rolls behind closed doors as had been done in the past, the government released the full list of those to be removed this summer, and gave the list to advocacy groups. The groups said they found the list was riddled with errors.

The result: Around 40,000 people, nearly one in five names on the list, shouldn't have been on it, the state determined. And it found out before anyone was actually turned away at a polling place largely because of volunteer sleuthing.
Ohio is a key battleground state where 40,000 votes can easily swing an entire presidential election from one side to the other. I'm glad to see that at least they released the list ahead of time so it could be checked before anyone was actually denied the right to vote. Purging of the voter rolls to eliminate dead or moved voters is legally required, but it has to be done much more carefully all over the country.