Yet another problem has cropped up for Rudy Giuliani. The New York Times reports that Giuliani lobbied several times on behalf of Turkish President Erdogan to get Trump to extradite a Turkish imam who is now a permanent resident of the United States back to Turkey so he could be prosecuted for allegedly fomenting an attempted revolution in 2016.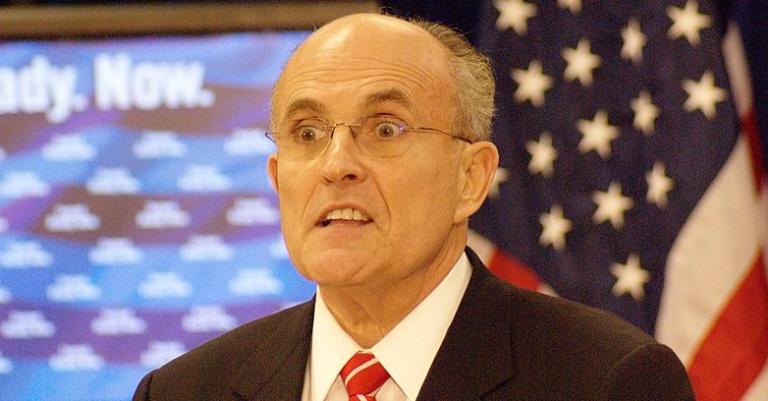 Rudolph W. Giuliani, the president's personal lawyer, repeatedly urged President Trump to arrange for the deportation of a Turkish cleric, Fethullah Gulen, calling him a violent extremist who needed to face justice in Turkey, former White House officials said on Tuesday.

Turkey has requested that the United States hand over Mr. Gulen, a permanent American resident living in self-imposed exile in Pennsylvania, to be tried on charges that he instigated a failed coup in Turkey in 2016.

The disclosure came as Mr. Giuliani escalated his battle with Democratic lawmakers on Tuesday by defying a congressional subpoena for documents about a rogue campaign that pressured Ukraine's president to dig up dirt on Mr. Trump's political rivals…

Mr. Giuliani was at times so insistent that a number of White House officials came to believe he was secretly lobbying for Turkey, one of the former officials said. Officials said they even checked lobbying records to see if Mr. Giuliani was registered on behalf of Turkey. He was not.
Erdogan tried mightily to convince us to send the cleric back as part of his massive crackdown on his political enemies after he put down the coup attempt. And Rudy wasn't the only one in the administration lobbying for that on his behalf, so did Trump's first National Security Adviser, Michael Flynn, when he was secretly being paid by Erdogan's government to lobby on their behalf (yes, while he was the NSA, which is why he's now facing jail time). At the time, Giuliani was also representing Reza Zarrab, a Turkish businessman who is now accused of launching a complicated scheme to get around American sanctions against Iran. A Turkish bank with close ties to Giuliani was just charged as part of that scheme by federal prosecutors as well.
To Trump's credit, he did not release Gulen to the Turks and he continues to live peacefully in Pennsylvania.