Every time Jeanine Pirro or other Fox News hosts are paid to appear at a Republican fundraiser, Fox says it doesn't "condone" such appearances, but they never actually do anything about it. That's why Pirro is going to headline yet another fundraiser for a Republican Political Action Committee in California.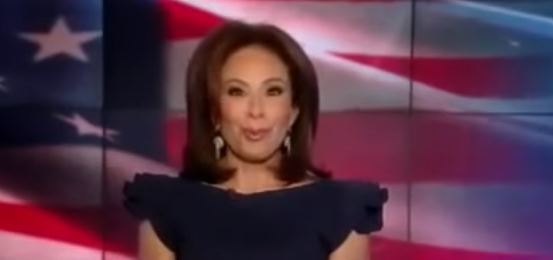 The Valley Young Republicans is a Fresno, California-based political action committee which aims "to recruit volunteers and elect Republicans up and down the Central Valley." It was launched in August, according to a Federal Election Commission filing.

The PAC announced yesterday that it is hosting Pirro in Tulare, California, on November 7 for a "rally." A disclaimer on the event page indicates that a ticket purchase is considered a campaign contribution (admission is $5).

Pirro has made more than $230,000 in recent years doing Republican speeches. Last year, after Pirro and fellow Fox News host Sean Hannity appeared at a rally with Trump, the network stated that it "does not condone any talent participating in campaign events" (in reality, Fox News personalities have frequently participated in campaign events both before and after the statement).
Can you even begin to imagine how those very same Fox News hosts would react if, say, Rachel Maddow or Lawrence O'Donnell was being paid to raise money for Democratic candidates and organizations? Their heads would explode and they would scream their outrage endlessly. But MSNBC won't allow their people to do such a thing, for rather obvious ethical reasons. Ethics simply do not exist at Fox News.