Here's a story that may warm your heart. Trump's spiritual adviser, Paula White, a prosperity gospel con artist, is helping a fellow con artist raise money. She's telling people that they have an obligation to God to send money to convicted fraudster Jim Bakker to build a new TV studio and that God will reward them if they do.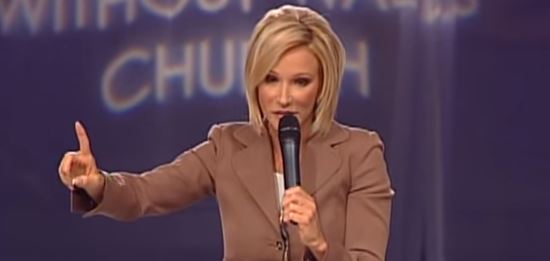 Presidential spiritual adviser Paula White says Christians "are mandated by God" to send thousands of dollars to help Jim Bakker build a new TV studio and their donations will be counted by "a Department of Treasury in Heaven" that will determine their eternal reward. pic.twitter.com/bU2VoIV7hF

— Right Wing Watch (@RightWingWatch) October 17, 2019
It's nice to see these cash pimps be there for one another in their time of need, isn't it? And I bet if you donate a bunch of money to Bakker, he'll throw in a few buckets of that yummy-looking day-glo mac and cheese he likes to eat with a shovel.