The commander at one military base (the identity of the base is being kept secret so names aren't revealed) thinks Halloween is disrespectful toward Christians and tried to cancel the base's annual Halloween party but my friends at the Military Religious Freedom Foundation prevented him from doing so. My pal Chris Rodda wrote up a report for the Daily Kos.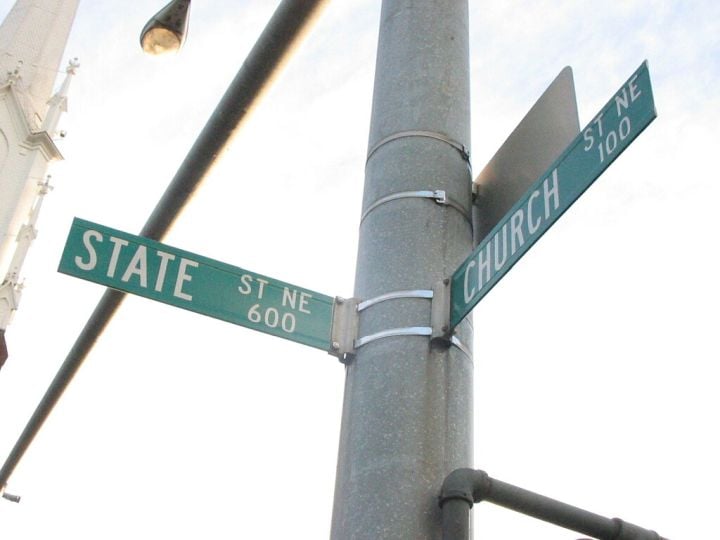 Second only to Christmas, Halloween is the holiday for which service members contact the Military Religious Freedom Foundation (MRFF) about issues of their command forcing fundamentalist Christian religious views on them. It is one thing for a base chapel to hold an alternative event, such as Robins Air Force Base's "Hallelujah Night," which is run by the chapel, completely voluntary, and doesn't stop others from celebrating Halloween in a normal way. That's fine. But it is quite another thing when a commander attempts to cancel Halloween activities altogether because their personal religious beliefs deem Halloween to be a satanic holiday. That's what happened this year at one military base — a commander whose religious opinion is that Halloween is "disrespectful to Christian personnel" because it elevates "satan over Christ" tried to stop the base's annual Halloween party.

Fortunately, one of the service members who had been working hard since July to plan this year's Halloween party was told about MRFF and contacted us about the situation, and MRFF founder and president Mikey Weinstein stepped in. The next day, the commander rescinded their order canceling the Halloween party, but not without the condition that nobody wear costumes that were of a "satanic nature" or "celebrating satan" such as "devil, demon, witch, vampire, monster or skeleton." The list of banned costumes even included a pumpkin, apparently because this commander for some reason finds pumpkins to be satanic. MRFF stepped in for a second time, and the costume restrictions were dropped.
This is a commander who needs either retraining or replacing. He clearly thinks his job is to prevent non-Christians from having the same rights as Christians, something anathema to the Constitution. He needs some training on his constitutional limitations and responsibilities. If it happens again, he should be removed from his position.