As expected, the D.C. Circuit Court of Appeals have issued a temporary stay in the case where Judge Beryl Howell ordered the DOJ to turn over grand jury proceedings, testimony and documents to the relevant House committees. They emphasized that the stay was only temporary while they consider a more permanent stay.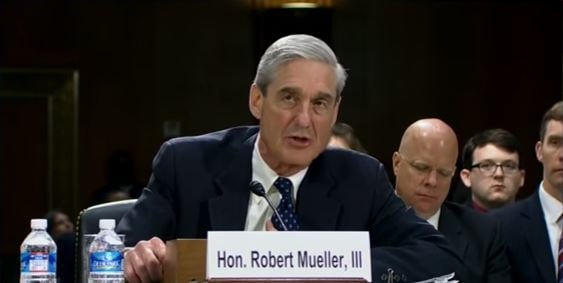 A federal appeals court has put a temporary hold on a judge's order requiring the Justice Department to give the Democratic-led House grand jury material from special counsel Robert Mueller's investigation that could be fodder for the ongoing impeachment effort against President Donald Trump.

A three-judge panel of the U.S. Court of Appeals for the D.C. Circuit issued an order Tuesday granting the Justice Department's request for an administrative stay of Chief Judge Beryl Howell's ruling Friday, in which she concluded House lawmakers were entitled to the usually secret grand jury information…

The D.C. Circuit judges said the temporary stay was granted to freeze the status quo while the court considers whether to grant a longer stay that would remain in effect until the appeal is argued or decided. The appeals court's one-page order contained boilerplate language saying the action on Tuesday "should not be construed in any way as a ruling" on whether the Justice Department is entitled to a more protracted stay.

The three judges who issued the temporary stay — Patricia Millett, Nina Pillard and Robert Wilkins — are all appointees of President Barack Obama. The order did not say the same judges considering the stay would hear the appeal, but that would be typical in the D.C. Circuit.
So now there are two options. One if that they issue a permanent stay, which would allow the full case to move forward to appeal. The second is that they don't make the stay permanent, which would then be appealed by the DOJ to the Supreme Court. It's likely that the whole case will be put on hold until a full appeal can be heard and decided. Then it will be up to the Supreme Court whether to take the case at all and, if they do, rule on the central question. I think Trump and the DOJ are just trying to run out the clock, delay the result until after the 2020 election.