The House votes for articles of impeachment and the Senate then holds the trial and votes on whether to remove the president from office. That's how the process works. It makes the Senate the jury for that trial. And Trump is using his fundraising ability to pay off — bribe — those Republicans who will be part of the jury by promising to raise money for them. Bush's chief ethics adviser is calling him out for it.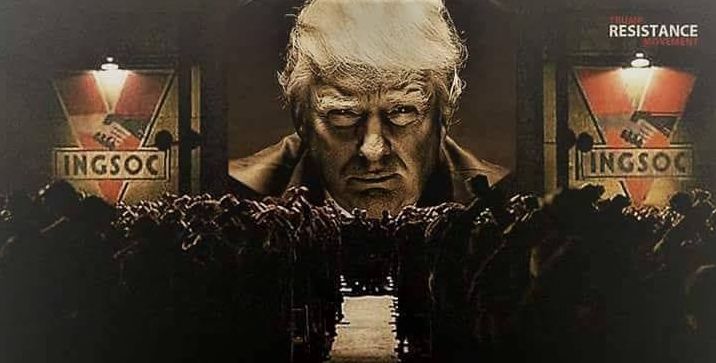 Former George W. Bush ethics lawyer Richard Painter compared President Donald Trump's attempt to steer campaign donations to Republican incumbents who oppose his impeachment to "felony bribery."

Politico reported Thursday that the Trump campaign is mobilizing the president's "vast fundraising network" for GOP senators facing tough reelection bids. Each has signed onto a Republican-backed resolution condemning the inquiry as "unprecedented and undemocratic."

"This is bribery," Painter declared flatly in a tweet after the story appeared. He compared such payments to bribing jurors. If Trump is impeached, senators will decide his fate in a trial.

"Any other American who offered cash to the jury before a trial would go to prison for felony bribery …. Criminal," he added. Painter also indicated those who accept the campaign cash before a Senate trial are "guilty of accepting a bribe."
This seems as clear a case of bribery and obstruction of justice as one could ever see. He is targeting a few key senators, ones who face tough reelection fights and have defended him up to this point, including Colorado Sen. Cory Gardner, Iowa Sen. Joni Ernst, and North Carolina Sen. Thom Tillis. He sent out a fundraising letter asking his donors to send money to those three Senators. And we aren't talking about a small amount of money. Trump's fundraising efforts have brought in $300 million this year, so he can potentially get people to send millions of dollars to those candidates, who will cast crucial deciding votes if this goes to an impeachment trial in the Senate. I can't imagine how that isn't bribery and corruption of the constitutional impeachment process.