The absolutely deranged far-right conspiracy nut Chris McDonald once again welcomed fireighter turned "prophet" Mark Taylor on to his show and they both said they believe that Nancy Pelosi and Adam Schiff went to Syria just before the American raid that killed ISIS leader al-Baghdadi and warned him that there was a raid coming. Not a shred of evidence, of course.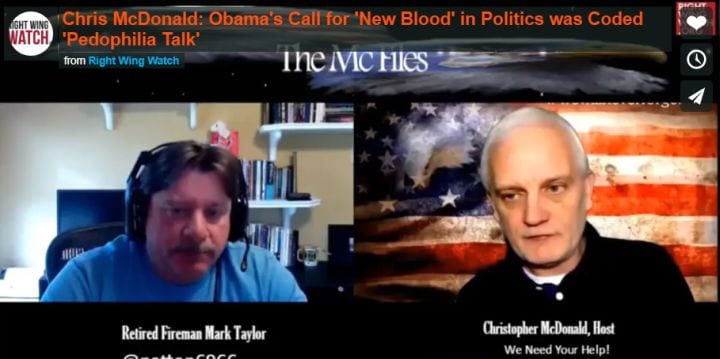 Chris McDonald claims that Reps. Nancy Pelosi and Adam Schiff traveled to Syria recently to meet with al-Baghdadi and warn him of the impending US raid. pic.twitter.com/pM1OlV8ZeD

— Right Wing Watch (@RightWingWatch) October 29, 2019
So it's their opinion, which means nothing. Everything is an opinion. Except this is a claim of fact and it requires evidence to accept it as true. Well, it requires evidence if you're a rational person. That category does not include either McDonald or Taylor — or those who follow them and take them seriously.