Ambassador to the European Community Gordon Sondland's testimony before the House impeachment inquiry was a bit inconsistent and it looked like he was really trying to cover his butt from responsibility, but he has now revised that testimony and admitted that he communicated the quid pro quo between security aid and reopening an investigation into Hunter Biden, and that he was directed to do so.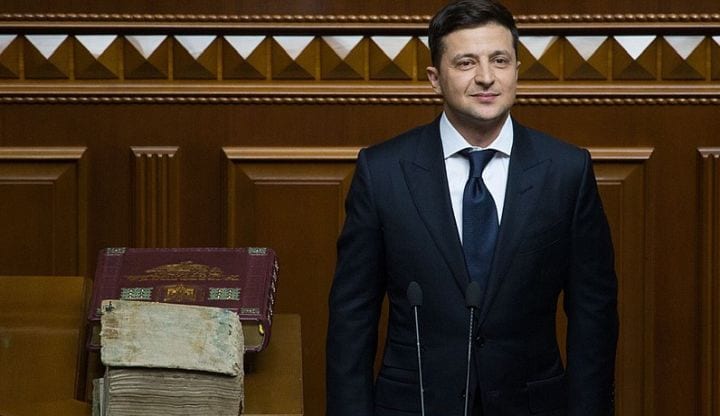 In a significant revision to his earlier testimony before House impeachment investigators, U.S. ambassador to the European Union Gordon Sondland now says he told a Ukrainian official that security assistance to the country would only resume if the authorities in Kyiv opened investigations requested by President Trump and potentially damaging to former vice president Joe Biden.

Sondland's "supplemental declaration," provided to the House impeachment inquiry, offered further evidence of an effort directed by Trump and his personal attorney, Rudolph W. Giuliani, to tie nearly $400 million in security assistance to investigations that could politically benefit the president.

Sondland, a Trump donor-turned-diplomat, had been seen as a loyalist of the president with a supportive version of events. His earlier assertion in a text message to a senior State Department official that Trump didn't seek a "quid pro quo" of security assistance in return for investigations had been seized upon by Republicans to argue that the president had not used the power of his office for personal political gain.

With his revised statement, Sondland is now telling a story that comports with statements from other senior national security officials that the president did try to use U.S. funds to direct actions by Ukraine that could damage a potential opponent in the 2020 election.
He was clearly trying to walk a tightrope, trying not to directly implicate Trump, someone he donated a lot of money too, which is how he ended up with the appointment as ambassador. But as other officials testified, he must have realized he simply couldn't credibly walk that line any longer and was forced to admit what he was trying not to admit. He had already said that his statement in a text message that there was no quid pro quo was dictated to him by Trump and he went along with it. This completes his "betrayal" of Trump, a man he fervently supported in the 2016 campaign. That's certainly how Trump will see it, as a betrayal. He already saw it that way because Sondland had defied his orders and agreed to testify before the inquiry.