"Coach" Dave Daubenmire is not the sharpest knife in the drawer and his views are a jumbled mess of bigotry, ignorance and outright stupidity. Showing that his reading comprehension skills are non-existent, he claimed that the First Amendment to the Constitution says Christians should be in charge of the country.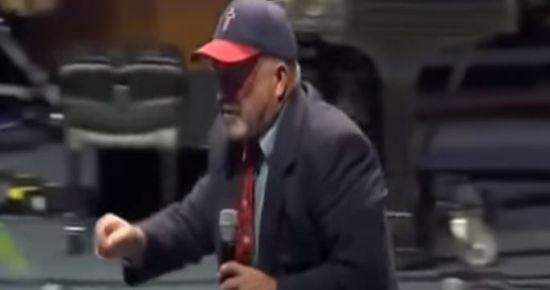 Dave Daubenmire declares that, according to the Constitution, "Christians are supposed to be in charge." pic.twitter.com/4wRZm1Ga68

— Right Wing Watch (@RightWingWatch) November 5, 2019
To once again quote the Dread Pirate Roberts about Vizzini, truly he has a dizzying intellect. And by dizzying, I mean mythical. Seriously, how could one possibly read that into the First Amendment? Bafflingly stupid.