We all know that Donald Trump has a habit of engaging in ridiculous exaggerations. but this one may take the cake. He claims that Ivanka's "Pledge to America's Workers" has somehow managed to create twice as many American jobs as have been created since it was announced. That's quite a trick.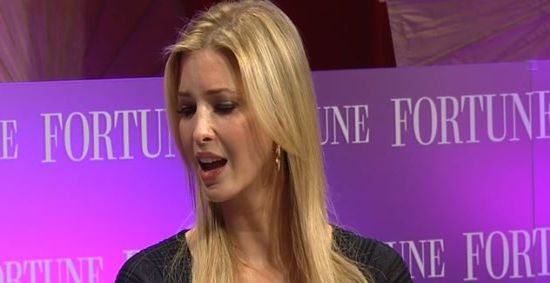 President Trump claimed Tuesday that his daughter Ivanka Trump—who is also a White House senior adviser—has created 14 million jobs, according to Mediaite. "My daughter Ivanka, that's all she wants to talk about… she wants to make these people have great lives. And when she started this, two and half years ago, her goal was 500,000 jobs," the president said at the Economic Club of New York while discussing the administration's "Pledge to America's Workers." "She has now created 14 million jobs and they are being trained by these great companies, the greatest companies in the world, because the government cannot train them. It's a great thing." Trump offered no evidence or explanation at how he'd arrived at the stunning figure.
Since Trump took office, a total of about 6 million jobs have been created, not because of his policies but
despite
his job-destroying tariffs and trade wars. The idea that Ivanka's program, which is really just a job retraining program for displaced workers, has created more than twice that many jobs since it was created by executive order in July 2018 is well beyond the realm of possibility.