Longtime Trump confidante Roger Stone, a legendary political dirty trickster, has been found guilty by the jury in his criminal trial on charges of obstruction of justice, hiding evidence and lying to the House Intelligence Committee while testifying under oath during an investigation into Russian hacking of Democratic email accounts.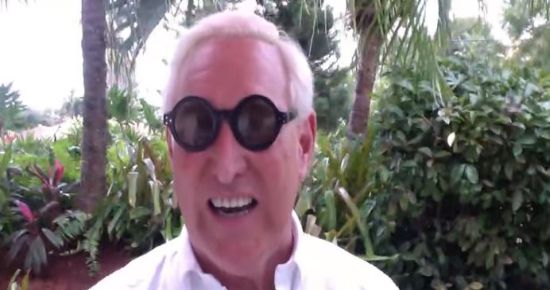 Roger J. Stone Jr., a former aide and longtime friend of President Trump, was found guilty on Friday of obstructing a congressional investigation into Russia's interference in the 2016 election in what prosecutors said was an effort to protect Mr. Trump.

Mr. Stone, 67, was charged with lying to the House Intelligence Committee, trying to block the testimony of another potential witness and concealing reams of evidence from investigators. Prosecutors claimed he tried to thwart the committee's work because the truth would have "looked terrible" for both the president and his campaign. In all, he faced seven felony charges and was found guilty on all counts…

The evidence showed that in the months leading up to the 2016 election, Mr. Stone strove to obtain emails that Russia had stolen from Democratic computers and funneled to WikiLeaks, which released them at strategic moments timed to damage Hillary Clinton, Mr. Trump's Democratic opponent. Mr. Stone briefed the Trump campaign about whatever he had picked up about WikiLeaks' plans "every chance he got," Jonathan Kravis, a lead prosecutor, said.

The trial revived the saga of Russia's efforts to bolster Mr. Trump's chances of winning the White House at the same time that House impeachment investigators are scrutinizing Mr. Trump's efforts to pressure Ukraine, a foreign ally, for help with his 2020 election.
This certainly isn't a surprise. Stone has utter contempt for the entire process and lying is what he does. There was no question he was guilty. He's guilty of something every time he opens his mouth. Nice to see him finally held accountable for something.