As expected, Trump's attorneys have filed a cert petition with the Supreme Court asking them to overturn the lower court rulings on whether his accounting firm must turn over his tax returns to state prosecutors and Congress. And he's taking a position so extreme that even Bill Barr's DOJ doesn't endorse it in their briefs.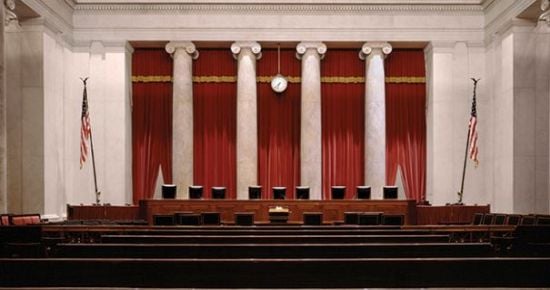 President Trump asked the Supreme Court on Thursday to stop a prosecutor's investigation of his personal finances, a bold assertion of presidential power that seeks a landmark decision from the nation's highest court…

The case involves Manhattan District Attorney Cyrus Vance Jr.'s attempt to enforce a grand jury subpoena issued to the president's accountants for eight years of Trump's tax records.

Trump went to court to block the subpoena, making a broad claim that U.S. presidents are immune from investigation while in office. A district judge and a panel of the U.S. Court of Appeals for the 2nd Circuit ruled against him, saying that the subpoena was proper and that the president's longtime accounting firm, Mazars USA, must comply…

The Justice Department filed a brief in support of the president, but it did not endorse Trump's assertion that he has absolute immunity from investigation. Instead, government lawyers said that there are instances when a local prosecutor might legally seek a president's documents — but that this was not one of them.
The DOJ has long held that a sitting president can't be indicted until he leaves office, but it's a big leap from that stance and claiming he can't be investigated under any circumstances. One of his lawyers argued that this applies even if Trump shot someone and killed them in plain sight. Absolutely absurd.