The Air Force has demoted a non-commissioned officer after an investigation revealed that he's a white supremacist, but they are still allowing him to stay in the service rather than giving him the dishonorable discharge he deserves. He was caught distributing white supremacist literature where he's stationed.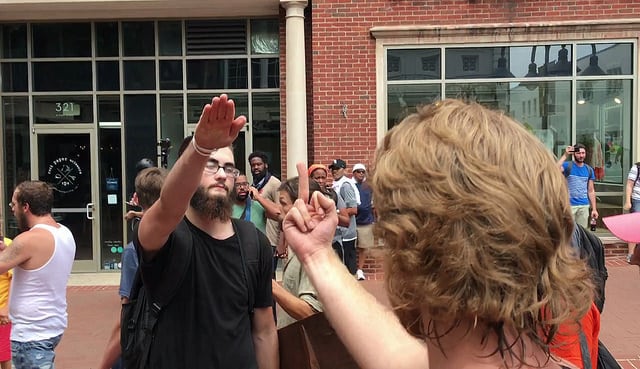 Tech Sgt. Cory Reeves was busted down from master sergeant following a command investigation into April allegations that he was a member of white supremacist organization Identity Evropa and had allegedly distributed white supremacist propaganda in Colorado.

Prior to the investigation, Reeves was an operations superintendent with 2nd Space Operations Squadron, according to Air Force Times. Air Force Times was first to report Tuesday that Reeves would stay in the Air Force at a lower rank.
An airman accused of being linked to a white supremacist group has been demoted but will remaining in the Air Force, a spokeswoman confirmed.
I don't understand why he's being allowed to stay in the Air Force. We have a serious problem with racists and extremists in all the branches of the military and it needs to be rooted out as quickly as possible.