Secretary of State Mike Pompeo, who finds himself under attack from Trump for not preventing State Department officials from testifying against him in the impeachment inquiry and facing a revolt among career agency figures as well, has confided in friends that he wants to resign and run for a seat in the Senate.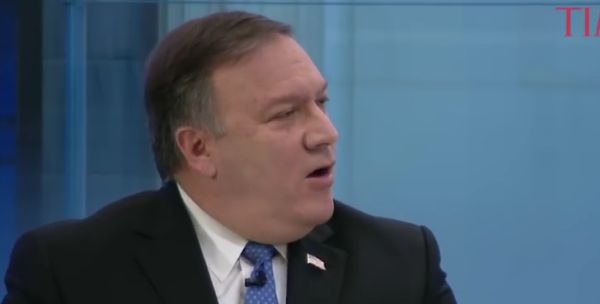 Secretary of State Mike Pompeo has told three prominent Republicans in recent weeks that he plans to resign from the Trump Administration to run for the U.S. Senate from Kansas in next year's elections. The problem: how to get out in one piece.

Pompeo's plan had been to remain at the State Department until early spring next year, the three Republicans tell TIME, but recent developments, including the House impeachment inquiry, are hurting him politically and straining his relationship with Trump.

So Pompeo is rethinking his calendar, say the top Republicans, one who served in the Trump Administration, another who remains in government, and a third who served in several high-ranking posts and is active in GOP politics. The timing of Pompeo's resignation now will be decided by his ability to navigate the smoothest possible exit from the administration, the three Republicans say.
Pompeo is from Kansas, which has two Republican senators — Pat Roberts and Jerry Moran. Roberts, who has been in office since 1997, has announced he's retiring so it's an open primary for his seat in 2020. Outrageously dishonest voting rights opponent Kris Kobach is thebest known declared candidate, but there are also several others in the primary race. It's considered a pretty safe Republican seat, but early polls show that Kobach is 10 points behind the leading Democratic candidate. That leads many Republicans to be very concerned if Kobach is the nominee and they would likely welcome an alternative like Pompeo.