TV evangelist con man Perry Stone has a warning for those of us who oppose Trump and want him impeached: If we don't stop, Christians may fast and pray to get God to strike us down. Are you scared? I'm terrified. Then again, it would hardly be the first time Christians have prayed that terrible things would happen to me.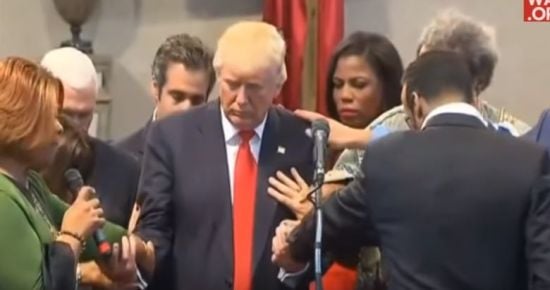 "The one thing that we have as Christians, as true believers, is the power of fasting and prayer," Stone said, citing several biblical passages in which leaders "who attempted to delay and hinder the will of God" where "supernaturally removed by very strange diseases."

"It is not about messing with a person, it is about messing with a sovereign plan," he added. "When God has a sovereign plan, he himself will fight against people."

"What the ungodly, unbiblical, Christ-haters in America do not understand," Stone warned, "is that the true body of Christ that prays in the Holy Ghost, that has the power of God—and there are many of us, there are millions of us in America—if we so choose and decide to set out heart and our mind to fasting and prayer, we can move the hand of God to do anything that he would desire to do and give him the will—we have to choose, of course—to have his freedom, to say, 'God, go do your thing right now.'"

"It may come to the body of Christ fasting and praying and asking God to clean house himself," he continued. "This is going on the internet and I'm sure somebody will pick up what I've said. Right Wing Watch, I know you watch me, so go ahead and post what I just said and let's see what happens. And then when it happens, you can apologize for being an idiot."
Run! Run away!