Like his pal Donald Trump, Israeli Prime Minister Benjamin Netanyahu is facing serious legal problems. After a long investigation, he's been indicted for bribery, fraud and corruption. And his public defense of himself sounds very much like Trump's defense, claiming it's a politically motivated witch hunt.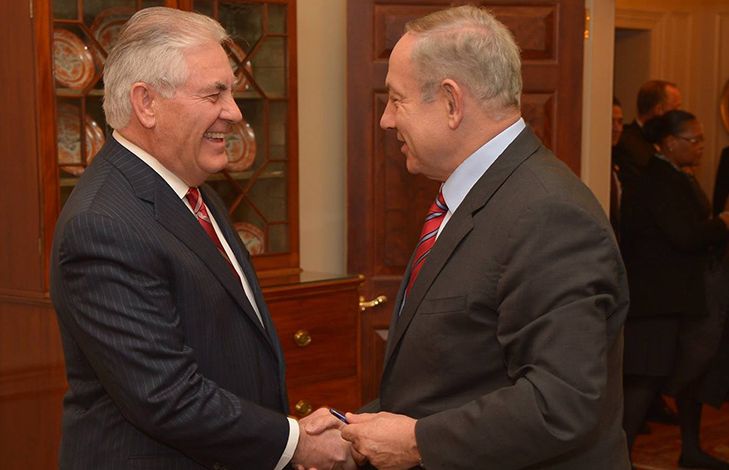 Prime Minister Benjamin Netanyahu was formally charged with bribery, fraud and breach of trust on Thursday, making him the first Israeli premier to be indicted while in office and sending Israel's already stalemated political system into further disarray.

Israeli Attorney General Avichai Mandelblit capped almost three years of investigation and months of speculation by handing down a 63-page indictment against the country's longest-serving prime minister and its center of political gravity for the last decade.

The cases against Netanyahu center on allegations that the prime minister and his wife, Sara, accepted more than $260,000 worth of luxury goods in exchange for political favors and that Netanyahu interceded with regulators and lawmakers on behalf of two media companies in exchange for positive news stories.

Netanyahu, 70, has steadfastly denied wrongdoing during a wide-ranging probe that he has dismissed as a politically motivated "witch hunt."…

In a combative address Thursday night, Netanyahu called the indictment "a coup attempt" driven by a corrupt set of prosecutors. He demanded that an independent body to review the prosecution. "It's time to investigate the investigators," he said.
Neither Netanyahu nor his principal rival, Benny Gantz, have been able to form a governing coalition after the last parliamentary elections and this certainly won't help Bibi to do so. If neither succeeds at forming such a coalition within 21 days, their will be another election, the nation's third one in a year. There are a lot of things to like about a parliamentary system, but this kind of instability is a big mark against such a system.