The Supreme Court stayed the lower court order requiring Trump's tax returns must be turned over in response to a subpoena issued by a House committee, and signaled in the process that they could decide the ultimate outcome in the case within a few weeks. That undermines Trump's strategy to run out the clock until after the 2020 election.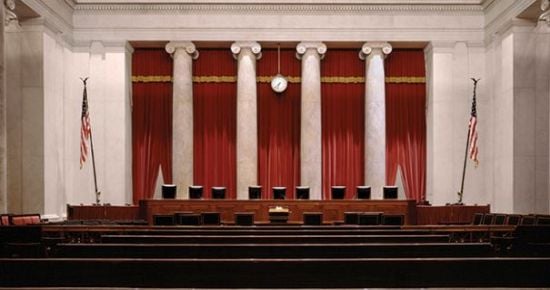 The U.S. Supreme Court signaled it will move quickly to decide whether Donald Trump's financial records must be turned over to a House committee, telling the president to file an expedited appeal and ordering the files kept private in the meantime.

The justices on Monday set up a briefing schedule that could let them decide by mid-December whether to take Trump's appeal in the case, which stems from a House subpoena to his accounting firm. If they accept the case, the justices could rule by the end of their term in late June.

In the same order, the court granted Trump's request to block the subpoena until the justices act, delaying the delivery of the records for at least several more weeks. The court gave Trump until noon on Dec. 5 to file any appeal.
They actually haven't yet agreed to decide the case at all, but gave Trump less than two weeks to file the appeal and ask them to grant cert (agreeing to hear the case is called granting a writ of certiorari). This is a separate case from the subpoena issued by the Manhattan District Attorney. It's possible that they could enforce the House subpoena but not grant cert in the state case for lack of jurisdiction over state legal matters. Either way, this could be decided very quickly and that's a very good thing.