Trump has already won the War on Christmas by doing exactly nothing. Now he's turning his attention to fighting the War on Thanksgiving. This is the real reason he keeps pardoning war criminals, because he needs men who aren't afraid to do what needs to be done, like waterboarding Native American leaders.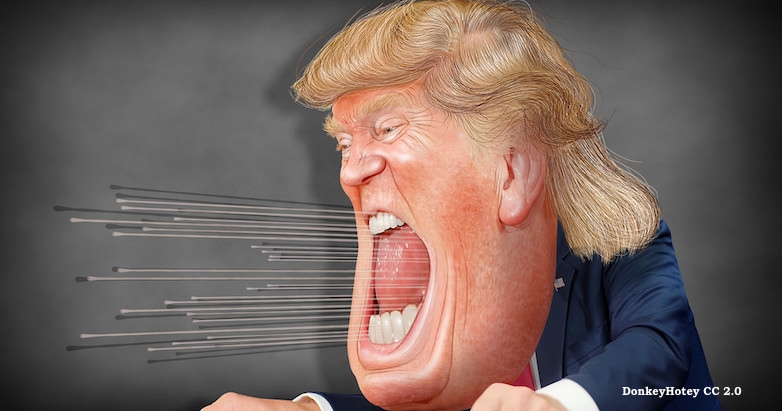 During his campaign rally in Sunrise, Florida, on Tuesday night, the president reiterated that he had defeated those who do not use the term "Christmas." This time, though, he added that he was moving on to tackle a new holiday.

"You know, some people want to change the name 'Thanksgiving.' They don't want to use the term 'Thanksgiving.' And that was true also with Christmas, but now everybody's using Christmas again," he said to wild cheers.

"But now we're going to have to do a little work on Thanksgiving. People have different ideas why it shouldn't be called Thanksgiving, but everybody in this room I know loves the name Thanksgiving and we're not changing it."
It's incredible how easy it is to "win" wars that don't actually exist. Will they be giving out Purple Hearts to those who cut their fingers chopping vegetables or burn themselves on the oven? Congressional Medals of Honor to those who bravely give away the last piece of pumpkin pie?