If the court order that former White Counsel Don McGahn has to comply with a House subpoena and testify before the impeachment inquiry holds up, his testimony may end up being a huge factor in determining the outcome. He can provide crucial evidence of Trump's attempts to obstruct justice in the Mueller investigation. Matt Lewis explains why.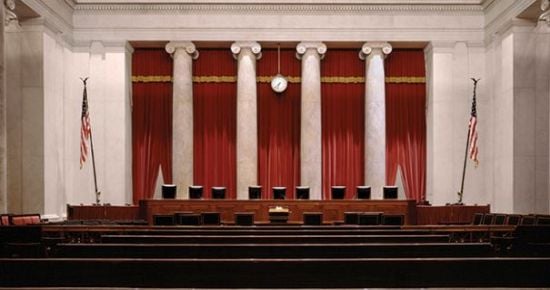 Why does McGahn matter? According to the Mueller Report (and based on interviews with McGahn and others), Trump directed McGahn to call Deputy Attorney General Rod Rosenstein to "have the special counsel removed."

McGahn refused to comply—one of the many examples in which subordinates potentially saved the president from an obstruction of justice charge. Few people actually read the Mueller Report, of course, and if McGahn says in public, on national TV, what he apparently said to Mueller's investigators, Trump's public support could drop substantially, and it could lock in an obstruction count in whatever articles the House draws up.
But that's only one of the potential pitfalls for Trump:
Testimony from Roger Stone's trial raised new questions regarding whether Trump lied in his written deposition to Mueller concerning whether he ever discussed WikiLeaks with Stone.

Being caught lying to Mueller would, of course, be a very big deal. Don't forget, Bill Clinton wasn't brought down because of sex, but because of perjury. Michael Flynn was convicted of lying to the FBI. One of the charges Stone was convicted of was lying to Congress. If McGahn has to go up to the Hill and—under oath—answer whether the president lied or instructed him to lie in that written testimony, it would be a bombshell moment. And if McGahn were to testify that Trump did, in fact, lie to Mueller, that could be (I'm going to sound insane here, I know) enough to cause some Republican attrition.
Then there's the fact that if the McGahn ruling is upjeld, it would also then require others, including John Bolton and Chief of Staff Mick Mulvaney, to testify — and under oath, importantly. Bolton is just looking for some legal and political cover before he testifies. I think he wants to testify but while preserving his standing within the GOP. Mulvaney would be a very reluctant witness, but would be forced to testify under penalty of perjury. Let's hope the Supreme Court confirms the order, or just denies cert, leaving the appeals court ruling in place.