From almost the moment he won the 2016 election, Trump has claimed to be the victim of a politically-motivated investigation by the FBI, including sending in undercover agents to infiltrate and spy on his campaign. He keeps promising that an upcoming Inspector General report will prove that to be true, but it concluded quite the opposite.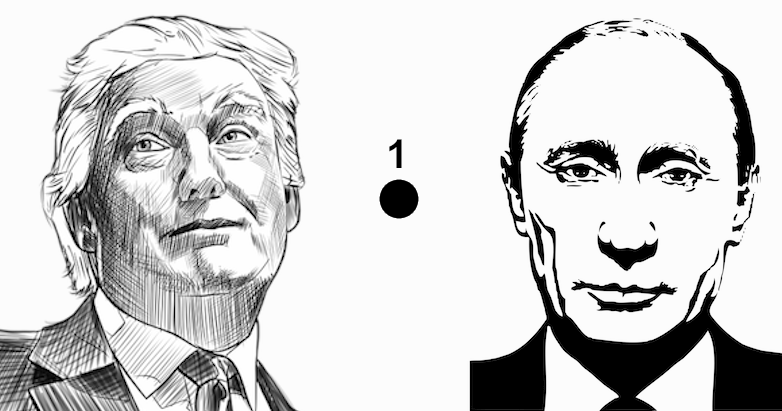 In a recent Fox and Friends interview, he says that report would be "historic" and document "perhaps the biggest scandal in the history of our country." But when it is released on Dec. 9th, it will find that there was no such political bias against him in the FBI and np such spying ever took place, while finding some sloppy handling of the technical aspects of the investigation.
The Justice Department's inspector general found no evidence that the F.B.I. attempted to place undercover agents or informants inside Donald J. Trump's campaign in 2016 as agents investigated whether his associates conspired with Russia's election interference operation, people familiar with a draft of the inspector general's report said.

The determination by the inspector general, Michael E. Horowitz, is expected to be a key finding in his highly anticipated report due out on Dec. 9 examining aspects of the Russia investigation. The finding also contradicts some of the most inflammatory accusations hurled by Mr. Trump and his supporters, who alleged not only that F.B.I. officials spied on the Trump campaign but also at one point that former President Barack Obama had ordered Mr. Trump's phones tapped. The startling accusation generated headlines but Mr. Trump never backed it up.

The finding is one of several by Mr. Horowitz that undercuts conservatives' claims that the F.B.I. acted improperly in investigating several Trump associates starting in 2016. He also found that F.B.I. leaders did not take politically motivated actions in pursuing a secret wiretap on a former Trump campaign adviser, Carter Page — eavesdropping that Mr. Trump's allies have long decried as politically motivated.
It's true that they wiretapped Trump aide Carter Page as part of a counter-intelligence investigation after evidence came out showing that he was being groomed as an asset by two well-known Russian intelligence agents, but to fail to do such an investigation would have been irresponsible and a dereliction of duty. That is a far cry from FBI spies infiltrating the Trump campaign, nor is it politically biased. They had warned the Trump campaign that Page was being set up as a Russian agent, but they refused to take any action and chose instead to turn it into an anti-Trump conspiracy.
And the findings of this report will now be weaved into that conspiracy because Trump can never admit he was wrong about anything and because his followers are endlessly gullible. And that's how conspiracy theories operate. No evidence can ever prove them wrong, it can only confirm and expand them and show the true depths of the conspiracy.