Axios reports that our NATO allies are very concerned about what Trump may say at an upcoming summit of leaders. They should be. The White House is putting a happy face on it, but Trump has been so inconsistent and mercurial about the organization that great concern is warranted. He flies by the seat of his pants and won't stick to the script, so he may lash out at them at any moment.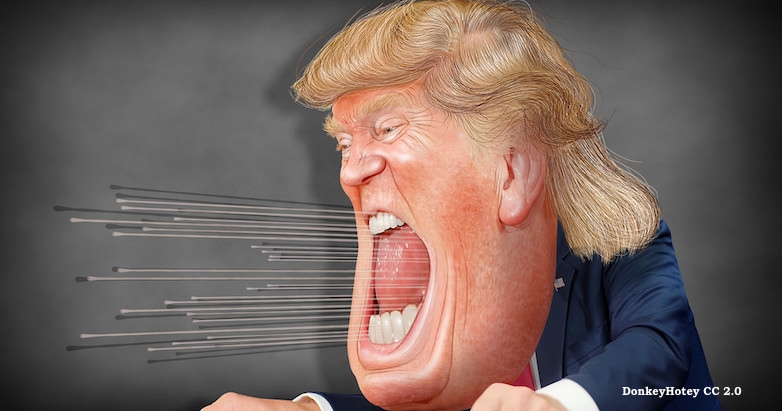 This week's NATO meeting in London will be "a celebratory leaders' meeting," according to a White House talking point ahead of President Trump's trip. But European officials aren't betting on it, and Trump has been privately complaining about France's President Emmanuel Macron.

Best-case scenario, for Europeans: Trump sticks to the script — taking credit for a stronger NATO and celebrating the fact that the Europeans are spending more on their defense.

"Allies believe they have worked hard to construct a positive narrative that Trump can buy into," a senior official from a NATO member state told me.
The official summarized that narrative as "increased defense spending by European allies of $130b since 2016 … plus decrease in U.S. share of NATO budget plus increased high readiness forces."
Trump, with the 2020 election coming up, "will want to take credit for that," the official said. But "allies still very much fear the unpredictability of the president."
The more likely scenario:
The Europeans, meanwhile, have shared their worries widely ahead of the meeting. "All I'm hearing is great anxiety about what Trump might do or say," said Ivo Daalder, who served as U.S. ambassador to NATO from 2009 to 2013.

"The last two NATO meetings didn't go well," Daalder told me. "In 2017, [Trump] refused to reaffirm Article 5, and in 2018, he threatened to walk away from NATO if Europeans didn't spend more on defense."

Article 5 guarantees that NATO allies will defend one another against an armed attack. NATO means nothing without this promise. After an outcry, Trump explicitly endorsed NATO's mutual defense clause.
My money is on Trump insulting several of the other leaders and turning the whole thing into his usual dumpster fire.