The Republicans in the Senate are about to confirm a deeply conservative Catholic judge who thinks contraception and fertility treatments like in vitro fertilization diminishes "respect for motherhood" and have "grave effects on society." And he believes this as a legal argument, so isn't an opinion he wouldn't enforce as a judge.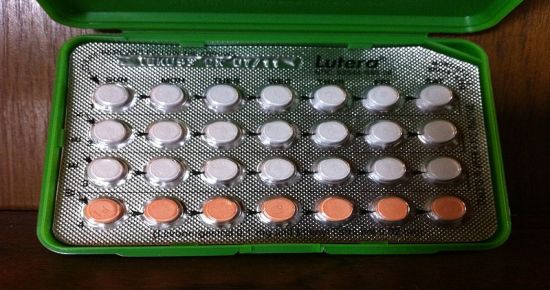 Senate Republicans will vote this week to confirm a lifetime federal judge who claimed that fertility treatments and surrogacy have "grave effects on society, including diminished respect for motherhood and the unique mother-child bond; exploitation of women; commodification of gestation and of children themselves; and weakening of appropriate social mores against eugenic abortion."

Sarah Pitlyk, President Donald Trump's nominee to a seat on the U.S. District Court for the Eastern District of Missouri, argued those points in a 2017 amicus brief opposing a California statute that protects the right to assisted reproductive technology like in vitro fertilization, or IVF, and gestational surrogacy.

Pitlyk, who is special counsel to the Thomas More Society, a conservative, anti-abortion law firm based in Chicago, went on to say in a 2017 interview with the National Catholic Register that "surrogacy is harmful to mothers and children, so it's a practice society should not be enforcing."…

Nearly 1 in 6 U.S. couples face infertility, according to a 2014 National Institutes of Health study. Sen. Tammy Duckworth (D-Ill.) is among them. She wrote to all 99 of her Senate colleagues last month urging them to oppose Pitlyk over her "deeply insulting" views on fertility treatment.

"As a mother who struggled with infertility for years and required IVF to start my family, I would be one of the many Americans who could never enter Ms. Pitlyk's courtroom with any reasonable expectation that my case would be adjudicated in a fair and impartial manner," said Duckworth.
Pitlyk is currently a counsel with the Thomas More Society, an arch-conservative Catholic legal organization. Imagine what she would do if given a lifetime appointment to the federal bench. She'd go all the way back to Grisold v. Connecticut and try to overturn the right to use birth control. She belongs nowhere near a federal judgeship.