With the raging controversy over Trump privatizing foreign policy by using his personal attorney, Rudy Giuliani to pursue his agenda in Ukraine to push them to investigate Joe Biden, you'd think they would do everything they could to distance themselves from the subject. You'd be wrong. Giuliani isback in Ukraine again, meeting with a politician there who also wants Biden investigated.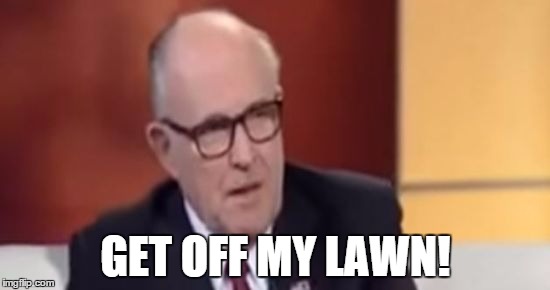 The lawmaker, Andriy Derkach, posted photographs of himself meeting Giuliani in the Ukrainian capital Kyiv, vowing to set up an anti-corruption group in the Ukraine parliament…

But Giuliani's presence in Ukraine advances efforts of Trump allies to create an alternative narrative in the rapidly moving impeachment investigation — tapping some of Ukraine's most controversial figures who have spread theories of corruption and impropriety around Joe Biden, his son Hunter Biden and Ukraine interference in the 2016 election.
President Trump's personal lawyer Rudolph W. Giuliani met Thursday in Ukraine with one of the key figures working to build a corruption case against Hunter Biden, the Ukraine official said in a Facebook post.
They are absolutely shameless and reckless.
j