With his ill-advised trip to Ukraine already highly controversial and hurting Trump's defense on charges that could lead to impeachment, Rudy Giuliani is turning it up to 11. He was caught hanging out with a Russian intelligence agent at a club in Kyiv known as a favorite hangout for Russian spies.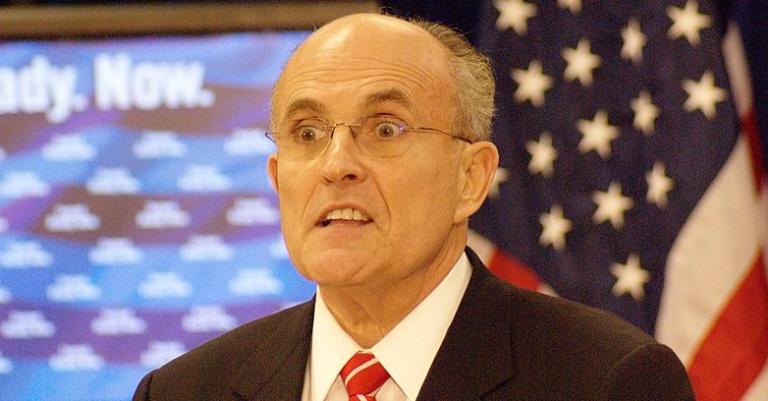 Andrii Telizhenko, a former Ukrainian diplomat, tweeted out a photo of himself and Giuliani on Thursday evening at the Premier Palace Hotel.

Journalist Jack Laurenson, editor of the Kyiv Post, said the hotel was owned by Russian oligarch Alexander Babakov, an ally of President Vladimir Putin, and was a known den for Kremlin agents.

Telizhenko himself is alleged to be involved in Russian intelligence efforts.
Rudy Giuliani was photographed hanging out with an alleged Russian intelligence operative at a notorious haven for Kremlin spies while visiting Ukraine…
Wow. They are just putting it right out there in our faces, not even trying to hide the corruption. The sheer audacity of it is astounding.