A group of incredibly brutal group of evangelical Christians in Brazil are terrorizing religious minorities, forcing them to stop worshiping, stoning or otherwise killing them if they don't. And the authorities appear to be either unable or unwilling to stop them. Love your neighbor, indeed.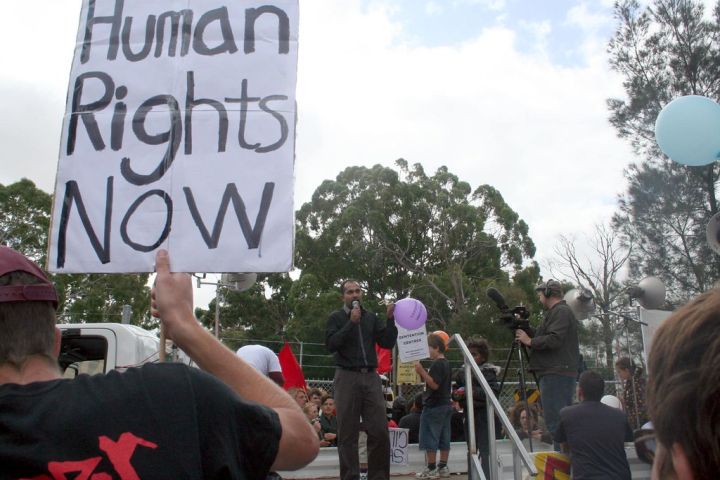 There was a pounding at the door. Strange, the priest thought: He wasn't expecting anyone. Marcos Figueiredo hurried to the entrance of his home temple and opened it.

Guns. Three of them. All pointing at him.

The "Soldiers of Jesus" had arrived — three members of a gang of extremist evangelical Christians who'd seized control of the impoverished Parque Paulista neighborhood in Duque de Caxias. First, they erected roadblocks to keep away cops and create a narcotics haven an hour's drive from Rio de Janeiro. Now they were targeting anyone whose faith didn't align with their own. That meant demanding the closure of temples that practiced African-influenced religions such as Figueiredo's Candomblé.

"Nobody wants macumba here," one of them told Figueiredo, using an ethnic slur, according to testimony he provided to authorities. "You have one week to stop all of this."

They fired into the air and left, leaving Figueiredo with an impossible choice: his faith — or his life.

It's a decision more Brazilians are being forced to make. As evangelicalism reconfigures the spiritual map in Latin America's largest country, attracting tens of millions of adherents, winning political power and threatening Catholicism's long-held dominance, its most extreme adherents — often affiliated with gangs — are increasingly targeting Brazil's non-Christian religious minorities.

Priests have been killed. Children have been stoned. An elderly woman was seriously injured. Death threats and taunts are common. Gangs are unfurling the flag of Israel, a nation seen by some evangelicals as necessary to bringing about the return of Christ.
Soldiers of Christ, carrying an Israeli flag, stoning children to death. Very Old Testament. And very frightening. I certainly hope that our embassy there is pressuring the government to get involved and prevent this barbarism from turning into a full-blown reign of terror, but I have no faith that a Trump-led State Department will do the right thing to protect human rights.