A group of doctors asked Customs and Border Patrol to allow them to give flu shots to migrants being held in detention facilities and were told no. So they held a protest at CPB headquarters near San Diego and several of them got arrested. CPB refuses to vaccinate them even after three children died of the flu.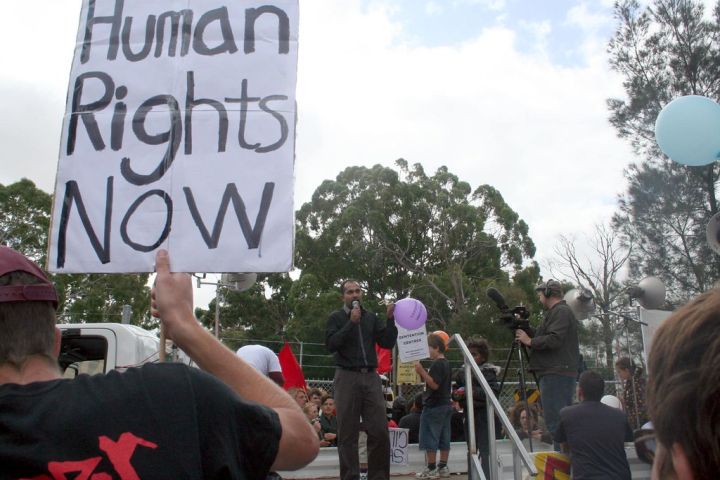 Federal authorities arrested six protesters after doctors offering flu vaccines to detained migrants were turned away at U.S. Customs and Border Protection's San Diego-area headquarters.

Doctors for Camp Closure, an organization that opposes detention of migrants and refugees attempting to enter the United States, protested with upwards of 70 people, including physicians, outside the Chula Vista, California, facility Monday.

The protests began after CBP denied the organization's request to give flu vaccines to detained migrants…

At least three children in U.S. immigration custody died from flu infections during the 2018 flu season. That's nine times the mortality rate of the general pediatric population, according to Doctors for Camp Closure.

One of those children was 16-year-old Carlos Vasquez from Guatemala, who was found dead May 20. Video released Thursday by ProPublica shows the teenager suffering from a 103-degree fever. He collapses on the floor, where he lies for several hours before being found.
This is not an accident or oversight. Trump has publicly said that he wants these people to suffer. The worse the conditions are for them, the more he thinks it will deter others from trying to come here, despite all evidence to the contrary. This is cruelty as official policy. It's barbaric and a disgrace to all that America claims to value.