One of the big arguments Republicans are making against the obstruction of Congress charge for impeachment is that it's premature, that they should wait for the courts to rule on whether he and his administration have to comply with congressional subpoenas. Here's why that's a red herring — he'll dodge court orders to avoid transparency anyway.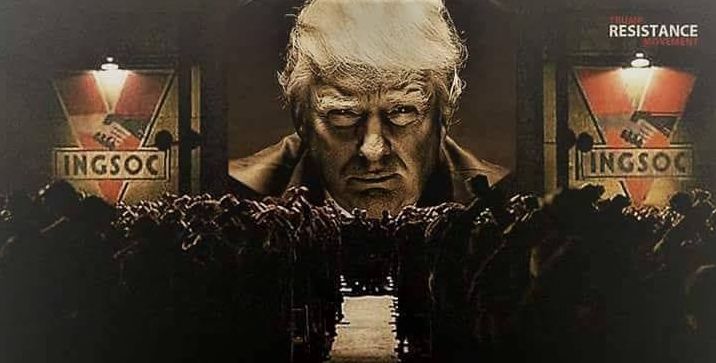 The Trump administration has refused to disclose how key officials at the Department of Defense and the White House Office of Management and Budget reacted to President Trump's decision to halt military aid to Ukraine…

On Nov. 25, federal District Court Judge Colleen Kollar-Kotelly ordered the administration to produce records reflecting what these officials said to one another about the legality and appropriateness of Trump's order. The Center for Public Integrity sought the information in Freedom of Information Act requests filed in late September.

On Thursday afternoon, however, as the House Judiciary Committee was preparing to vote on two articles of impeachment against Trump, Public Integrity received 146 pages of documents that had been almost completely redacted by the government. Every substantive exchange between officials at the agencies was blacked out. Public Integrity is planning to file a motion Friday challenging the government's response…

But the two institutions, in their initial production to Public Integrity, removed key passages delineating what the officials said about Trump's decision, arguing that the information was related to the administration's "deliberative process"—even though it appears that much of the information withheld may simply be factual rather than deliberative. They also claimed that providing some information would violate the officials' privacy.

Messages that officials at the White House and Pentagon exchanged shortly after the aid halt became public in late August were, for example, completely blacked out. A detailed description by the Pentagon of how the aid program was meant to be carried out—provided to OMB shortly after a whistleblower filed a complaint alleging the program had been mishandled at the White House—was redacted…

"Any potentially interesting bits are redacted," said Margaret Taylor, a former State Department lawyer who was deputy staff director for the Senate Foreign Relations Committee from 2015 through July 2018.

The FOIA response is part of a pattern of behavior by the Trump administration, which has maintained a cloud of secrecy around key aspects of the aid halt.
Trump doesn't care about court orders, the rule of law, or any authority other than his own, which he thinks is unlimited. He has to be forced to be transparent. Nothing else will work.