Peter Bergen, one of the best foreign policy and national security writers around, has a new book coming out called Trump and his Generals: The Cost of Chaos, in which he details a situation when he found out that North Korea could destroy Seoul, South Korea and ordered our generals to evacuate that city of 25 million people.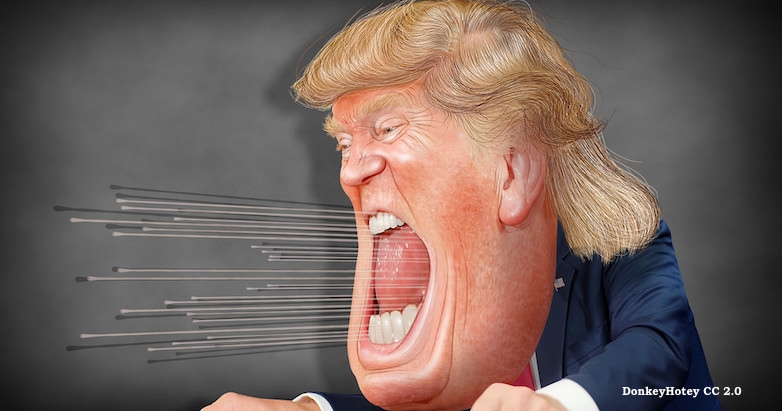 In Trump and his Generals: The Cost of Chaos, the national security and counter-terrorism expert Peter Bergen also gives new details of Trump's demands that the families of US service members in South Korea be evacuated, which the North Korean regime would have interpreted as a clear move towards war. In both cases, Trump's impetuous diktats were ignored by his top officials…

According to Bergen, Trump was also shown a satellite image of the Korean peninsula at night, showing the lights of China and South Korea and the blackness of North Korea in between. Trump initially mistook the void for an ocean. When he was shown the bright lights of Seoul just 30 miles south of the demilitarized zone separating the two Koreas, the president asked: "Why is Seoul so close to the North Korean border?"…

Trump had been repeatedly told that US freedom of action against North Korea was constrained by the fact that the regime's artillery could demolish the South Korean capital in retaliation for any attack, inflicting mass casualties on its population of 25 million.

"They have to move," Trump said, according to Bergen, who adds that his officials were initially unsure if the president was joking. But Trump then repeated the line. "They have to move!"

After watching a retired four-star general, Jack Keane, interviewed on Fox News in late January 2018, saying that US troops deployed to South Korea should not take their families with them, Bergen reports that Trump told his national security team: "I want an evacuation of American civilians from South Korea."

A senior official warned that such an evacuation would be interpreted as a signal that the US was ready to go to war, and would crash the South Korean stock market, but Trump is reported to have ignored the warning, telling his team: "Go do it!"

Alarmed Pentagon officials ignored the order, and – according to Bergen – Trump eventually dropped the idea. It was one of a number of occasions that the defense secretary at the time, James Mattis, ignored direction from the White House.
There has never been a president more ignorant, erratic, and irrational as Trump. It's a good thing a few of his aides have found ways to thwart his most impetuous demands. I wish Mattis would write a detailed book about all the many ways Trump threatens our national security, but he won't because he is steeped in the military tradition of civilian rule and the chain of command.