Trump tweeted out what has been said by multiple sources to be the man who blew the whistle on his pressuring of the new Ukrainian president to investigate Hunter Biden to help damage the man he saw as his primary threat in the 2020 election. In doing so, he may have violated federal law protecting the identities of whistleblowers.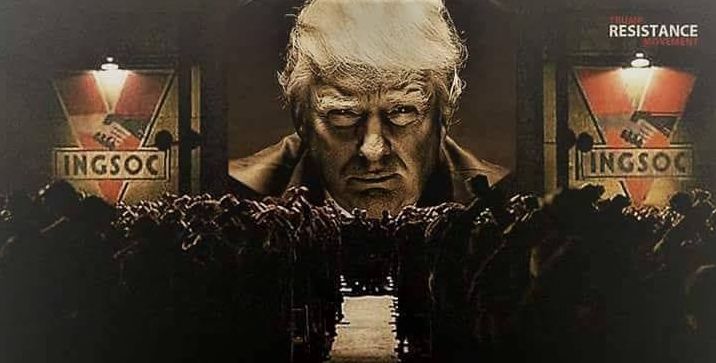 On Thursday evening, Donald Trump pushed out on Twitter the name of the alleged whistleblower whose complaint led to the president's impeachment.

Trump's personal Twitter account, @realDonaldTrump, retweeted a post by the re-election campaign's official "war room" account that was aimed at the whistleblower's attorney Mark Zaid. "It's pretty simple. The CIA 'whistleblower' is not a real whistleblower!" reads the tweet, which links to a Washington Examiner item. That piece, published Dec. 3, includes the alleged whistleblower's name in the headline. The Daily Beast is declining to publish the name and has not independently verified the identity of the whistleblower…

Several people close to the president, such as Ivanka Trump and White House Counsel Pat Cipollone, had privately cautioned him against saying or posting the name in public, arguing it would be counterproductive and unnecessary.
Make no mistake about it, this is Trump the mafia boss indirectly instructing his lieutenants to put this guy in a pair of cement shoes. He wants this man threatened, injured or killed as a warning to any others who might reveal things he doesn't want revealed. That is absolutely intentional on his part. And no one can talk him out of it. He is utterly out of control and must be removed from office.