Stop me if you've heard this one before…dozens of times. Two more white supremacists have been found and kicked out of the military. This time it's the Georgia and Alabama National Guard and two men named Dalton Woodward and Trent East who were first identified by an Antifa group, investigated and just removed from the Guard.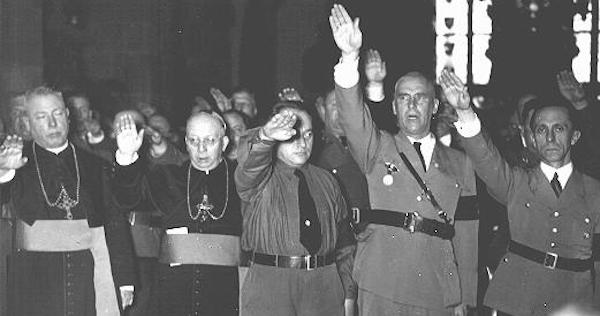 Army investigators started looking into Dalton Woodward and Trent East, both members of a neo-pagan sect called the Asatru Folk Assembly, earlier this year after the activist group Atlanta Antifascists published a report linking the two men to the controversial sect of paganism identified by the Southern Poverty Law Center as a hate group.

At the time, Woodward was on active duty with the Georgia National Guard in Afghanistan. East, a member of the Alabama National Guard, was not on active duty when he was "doxxed," or publicly outed, by the activist group.

National Guard officials have not released details about their investigations. Woodward's unit returned from its deployment in June and an investigation into his connections with white supremacy concluded in October…

The military has struggled in recent years rooting out personnel with membership in white supremacist organizations or who have expressed sympathy for white power causes. In 2017, the Military Times polled active-duty troops and found nearly one in four had seen signs of white nationalism among their fellow service members. Among non-white troops, the percentage was much higher with 42% saying they had personally experienced examples of white nationalism on the job.
The two were apparently close friends and members of the same fascist group. And one in four? That's terrifying. The military has a serious problem and clearly needs to do a better job of screening applicants.