Attorney General Bill Barr is proposing a new rule that would require his approval of any future counter-intelligence investigations involving political campaigns. The only such investigation in memory? The one of Donald Trump's campaign in 2016. This is a naked power grab with the obvious goal of preventing such investigations into Trump in 2020.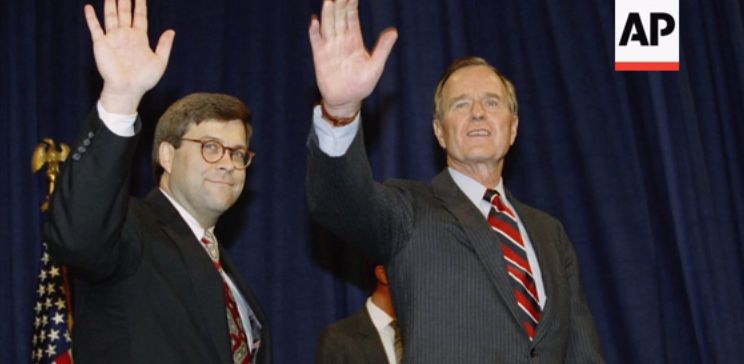 The FBI should get sign-off from the attorney general and the director of the FBI before opening a counterintelligence investigation into a presidential campaign, Attorney General William Barr said on Monday.

The determination, which Barr said was agreed to by FBI Director Christopher Wray, is one of the most influential changes to be proposed in the wake of a Justice Department inspector general report that faulted the FBI for its handling of certain investigative steps as it probed potential ties between the campaign of President Donald Trump and Russia beginning in 2016.

It is also certain to renew criticism that Barr has undermined the Justice Department's independence and is injecting politics into a significant and sensitive decision-making process.
Ya think? Given Barr's history, there is absolutely nothing to suggest he would use such power fairly and objectively. Far more likely that he would use it to protect Trump and perhaps other allies. I'm not positive about this, but I don't think this change would require Congressional approval. I think the FBI and DOJ make that decision alone.