Yet another federal judge has issued an injunction against one of Trump's anti-immigration policies. This time it's an executive order allowing state and local officials to refuse to allow refugees to be resettled in their jurisdiction. The judge said the order is likely unconstitutional and issued a preliminary injunction.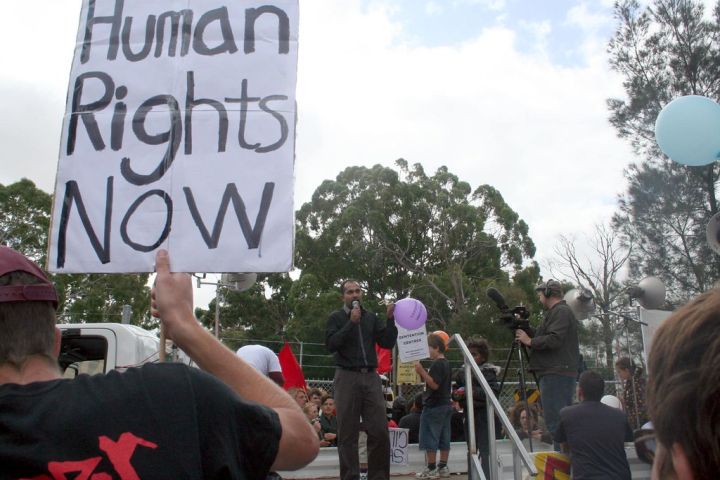 A federal judge on Wednesday temporarily suspended a new Trump administration policy that allowed state and local authorities to opt out of receiving refugees, concluding that the policy would likely be found to be illegal.

The preliminary injunction issued by Judge Peter J. Messitte of the United States District Court in Maryland blocks an executive order from September that empowered governors and county and city officials to effectively reject refugees fleeing persecution around the world.

President Trump's order forced the issue of refugee resettlement to the political forefront in communities from North Dakota to Massachusetts, where heated debate has flared over whether to continue receiving vulnerable people from Africa, Asia and the Middle East who have often endured violence and years-long displacement…

In his 31-page opinion, the judge said the executive order undermines the role of resettlement agencies by leaving the decision to receive refugees solely in the hands of states and localities.

"If they do not consent — apparently for any reason or for no reason — there will be no resettlement in that entire state or in that local community," the judge said in his ruling. "Resettlement agencies will be totally sidelined. In other words, as the screens in e-sports inevitably register: 'Game Over.'"

The judge also said the order appears to run counter to the Refugee Act's stated purpose "to provide comprehensive and uniform provisions for effective resettlement and absorption of those refugees who are admitted."
So we have yet another example of Trump trying to overrule statutory law passed by Congress with an executive order, and yet another example of a cruel, bigoted policy that prolongs the suffering of people who have faced persecution, violence and oppression.