This weekend there were women's marches around the country, but they aren't the first such marches. There were similar protests of women seeking political change in 2017 and the National Archives has an exhibit about those marches. But they've blurred out signs with anti-Trump messages on them, causing some obvious controversy.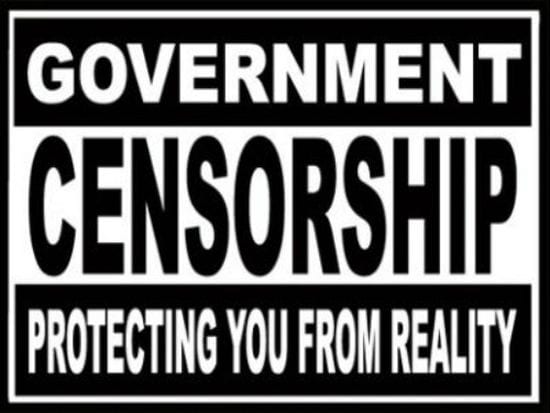 The 49-by-69-inch photograph is a powerful display. Viewed from one perspective, it shows the 2017 march. Viewed from another angle, it shifts to show a 1913 black-and-white image of a women's suffrage march also on Pennsylvania Avenue. The display links momentous demonstrations for women's rights more than a century apart on the same stretch of pavement.

But a closer look reveals a different story.

The Archives acknowledged in a statement this week that it made multiple alterations to the photo of the 2017 Women's March showcased at the museum, blurring signs held by marchers that were critical of Trump. Words on signs that referenced women's anatomy were also blurred.

In the original version of the 2017 photograph, taken by Getty Images photographer Mario Tama, the street is packed with marchers carrying a variety of signs, with the Capitol in the background. In the Archives version, at least four of those signs are altered.

A placard that proclaims "God Hates Trump" has "Trump" blotted out so that it reads "God Hates." A sign that reads "Trump & GOP — Hands Off Women" has the word Trump blurred out.
You can bet your bottom dollar that this was ordered by some Trump appointee with authority over the National Archives. Thankfully, they came to their senses and reversed course, releasing a statement on Twitter:
We have removed the current display and will replace it as soon as possible with one that uses the unaltered image.

We apologize, and will immediately start a thorough review of our exhibit policies and procedures so that this does not happen again.

— US National Archives (@USNatArchives) January 18, 2020
Good move. You can't archive history while censoring it.