Just a day after three member of new white supremacist group The Base were arrested in Virginia for plotting to attack a gun rally, three more members of the group have been arrested in Georgia for plotting to murder a married couple they believe to be high-ranking members of Antifa, a group that has no authority hierarchy.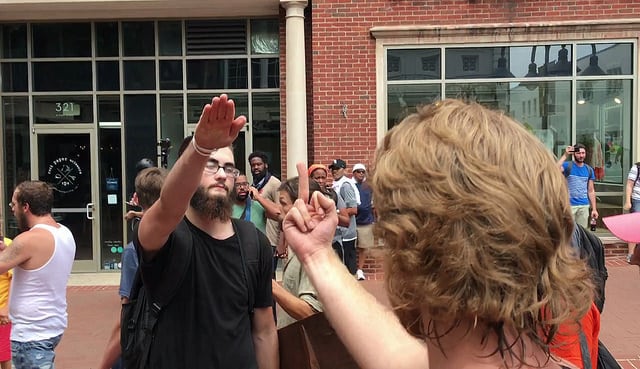 Police say the men wanted to kill a Georgia married couple who were "high-ranking" members of the far-left antifa movement in retaliation for exposing white supremacists online. The suspects recruited, strategized and engaged in paramilitary training as part of a group that seeks to overthrow the U.S. government, launch a "race war" and create a "white ethno-state," according to authorities.

Luke Austin Lane, 21; Michael John Helterbrand, 25; and Jacob Kaderli, 19, were all charged with conspiracy to commit murder and being members of a criminal gang. Attorney information for the men was not immediately available in jail records.

The Base was founded in 2018 to plan a "violent insurgency" against the government and nonwhites, according to law enforcement. Members use encrypted chat rooms to discuss, among other things, violence toward groups like antifa and minorities including African Americans and Jewish Americans, an arrest affidavit states, explaining that operations are kept decentralized among local cells to minimize members' accountability.
I follow and track white supremacist groups pretty carefully and I'd never heard of this new group until the Virginia arrests last week. They sound like a very extreme, violent group and I'm glad law enforcement seem to be keeping a close eye on them and are actively arresting them before they can put their plans into action.