It almost seems too easy to point out the ways that Lindsey Graham is a hypocrite, so thoroughly and shamelessly has he sold his soul to Donald Trump. But let's go ahead and add one more to the list and one more Trump sycophant that used to believe that impeachment only required an abuse of power, not a crime.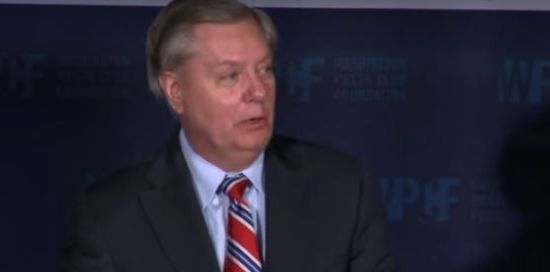 Speaking to the Senate on Thursday about whether Trump had committed an impeachable offense, Nadler showed a clip of Graham asking, "What's a high crime? How about if an important person hurt somebody of low means? It's not very scholarly, but I think it's the truth. I think that's what they meant by high crimes."

Graham added, "Doesn't have to be a crime. It's just when you start using your office and you're acting in a way that hurts people, you'll have committed a high crime."
House Judiciary Chairman Jerry Nadler, D-N.Y., one of the legislators chosen by Speaker of the House Nancy Pelosi, D-Calif., to be an impeachment manager, cited a 1999 speech delivered by Sen. Lindsey Graham of South Carolina to make the case that "high crimes" warranting impeachment are not limited to violations of criminal code — a key Republican talking point.
Dog bites man.