Paula White, Trump's "spiritual adviser" and a prosperity gospel preacher, gave a sermon at her church recently during which she waxed eloquent about people who supported abortion and thus had sold their souls to Satan. Then she suddenly changed course and pulled a statistic about prayer, crime, and 9/11 out of an orifice.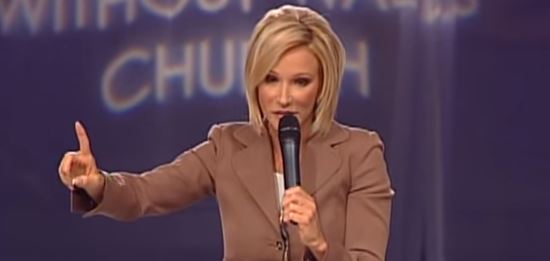 White, who has been a key spiritual adviser to President Donald Trump for years, prayed against those "men and women who have sold themselves, their conscience, their bodies, their souls, their spirits to Satan to do evil against the children of God and terminate them."…

White then transitioned to praying "against whatever wickedness is being plotted and planned against this nation" as she declared that "there will not be another 9/11."

"There will not be any loss of life," she proclaimed. "There will not be a nuclear attack. There will not be a terrorist attack."

"Do you know that they said when we prayed during 9/11, that crime went down more than anything because it took tragedy for the righteous to pray?" White said. "It is statistically proven because of the power of prayer that crime across this nation and across the world drastically went down."
She and Trump really do have a lot in common, in particular a total disregard for the truth.