John Bolton's new book says that Trump told him in August, shortly after that infamous July 25th phone call between Trump and Ukrainian President Volodymyr Zelensky, that he wanted to condition nearly $400 million in military aid to that country on the resumption of investigations into Democrats, especially Joe Biden.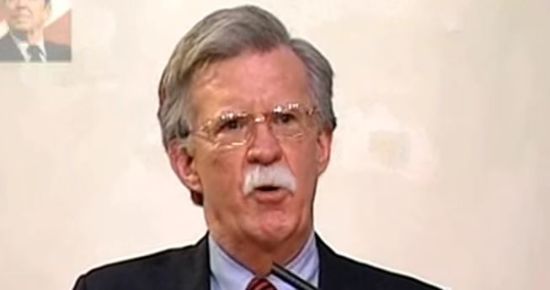 A draft of a forthcoming book from former national security adviser John Bolton alleges that President Trump told him in August that he wanted to keep aid to Ukraine frozen until the country aided investigations into Democrats, including former Vice President Joe Biden and his son. The development threatened to throw into turmoil the careful choreography of the Senate impeachment trial of Mr. Trump.

Mr. Bolton's claim, which was reported by the New York Times and confirmed by a lawyer for Mr. Bolton, goes to the heart of Democrats' impeachment inquiry and contradicts the White House's argument that the decision to hold up nearly $400 million in aid to Ukraine wasn't related to the president's push for investigations there. Democrats have said the president abused his power by leveraging aid approved by Congress to get a foreign leader to undertake actions that would benefit him politically.
This could up the pressure on Republicans to allow him to testify in the Senate impeachment trial, particularly that small number of relatively moderate Republicans who might be convinced to support the introduction of witnesses. Time will tell.