After hemming and hawing over it, Utah Sen. Mitt Romney made clear on Monday that he will vote to hear the testimony of former National Security Adviser John Bolton, who says Trump told him that he was withholding military aid from Ukraine to force them to reopen an investigation into Joe Biden and his son Hunter.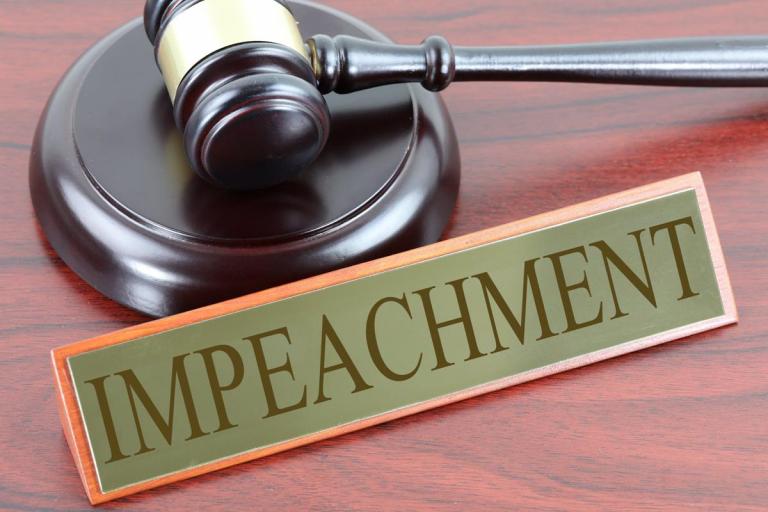 "I think it's increasingly likely that other Republicans will join those of us who think we should hear from John Bolton," Romney said Monday, repeatedly calling Bolton's testimony "relevant." "It's important to be able to hear from John Bolton for us to be able to make an impartial judgment."
Maine Sen. Susan Collins wasn't quite so clear, but did say that she thinks the Bolton revelations will make it more likely that other Republican Senators will also vote to hear him testify:
Collins said reports about Bolton's unpublished manuscript "strengthen the case for witnesses and have prompted a number of conversations among my colleagues."
There are at least two others seen as possible votes tor Bolton to testify:
Two other Republican senators being closely watched by Senate GOP leaders and the White House — Lamar Alexander (Tenn.) and Lisa Murkowski (Alaska) — were as noncommittal Monday on additional witnesses as they were before the news emerged about Bolton's book, which was first reported by the New York Times on Sunday.

"I stated before that I was curious as to what John Bolton might have to say," Murkowski said. "From the outset, I've worked to ensure this trial would be fair and that members would have the opportunity to weigh in after its initial phase to determine if we need more information.

She added: "I've also said there is an appropriate time for us to evaluate whether we need additional information — that time is almost here. I look forward to the White House wrapping up presentation of its case."
Alexander has already announced his retirement, so he faces no election pressure and can thus vote his concience. He is so far noncommital, but has hinted that he wants to hear from Bolton.