Jay Sekulow, Trump lawyer and Pat Robertson acolyte, made a ridiculously dishonest argument about John Bolton's book. He argued that the statement in John Bolton's new book that Trump personally told him he was withholding military aid from Ukraine to pressure them to investigate Joe and Hunter Biden is an "unsourced allegation" and therefore "inadmissible."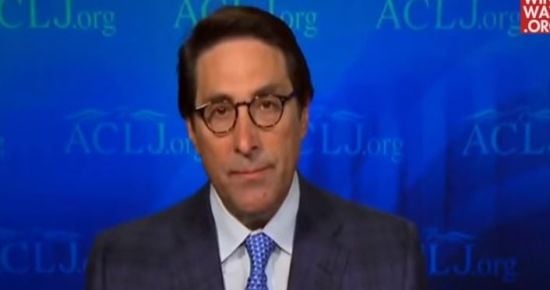 An attorney for President Donald Trump argued on Tuesday that an unpublished portion of former National Security Adviser John Bolton's new book can not be considered in the president's impeachment trial.

"You cannot impeach a president on an unsourced allegation," attorney Jay Sekulow told senators, referring to published accounts of Bolton's book.

"I don't know what you'd call that. I'd call it inadmissible, but that's what it is," he added.
Where did he get his law degree, from Billy Bob's Law School and Bait Shop? No, he's just plain lying. He knows damn well the difference between first hand testimony, which is what John Bolton is giving, and an unsourced allegation. Trump's lawyers have no legitimate arguments to make, so they have to resort to lies like this. They know no matter what they say, it will be amplified by Sean Hannity, Laura Ingraham and Tucker Carlson, among many others, and Trump's followers will believe it. And they're offering Republican Senators an excuse for their predetermined course of action to acquit Trump.