I've known this for a long time, but it's worth documenting for those who didn't. Trump's personal lawyer and Pat Robertson creation Jay Sekulow is an advocate of the vile and dangerous "pray away the gay" conversion therapy. Just another reason the notion of him being nominated as a Supreme Court justice is so terrifying.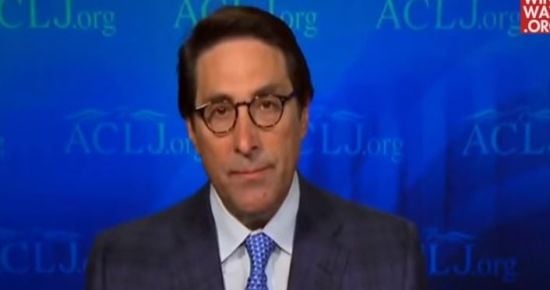 Sekulow's anti-LGBTQ commentary dates back decades. He wrote his first book — the now-out-of-print From Intimidation to Victory — in 1990 and targeted LGBTQ people with bigoted attacks. In his chapter "Reprogramming Our Children," he criticized schools for sponsoring presentations in which students were told that "there was nothing wrong with the gay life-style" and then accused the schools of sponsoring "sexual indoctrination" and justifying "perversion."

Sekulow also recommended conversion therapy as a potential solution to homosexuality. The Trump official's promotion of the practice is a largely unexamined part of his anti-LGBTQ history — one that's especialy relevant given the current political landscape regarding protections from conversion therapy for LGBTQ youth…

Sekulow suggested conversion therapy as a way to "change" an LGBTQ person, writing: "There is something wrong with homosexuality, and because its primary expression involves sexual activity, there is something one can do about it: abstain. The mental/emotional aspect for some homosexuals is quite difficult to change, but through Christian counseling and prayer it can often be accomplished." And he later wrote, "The Bible tells us, and Christian counselors can confirm, that homosexuals and those leaning in that direction do need spiritual help and often professional, unbiased counseling."
Sekulow would make Robert Bork seem like Harry Blackmun by comparison.