Ben Carson, Trump's token Secretary of Housing and Urban Development, introduced Trump at an event and explained why his ownership of Mar-a-Lago, and his alleged popularity with the mostly minority staff there, proves that he's not a racist. This apparently cancels out his long history of racism and bigotry.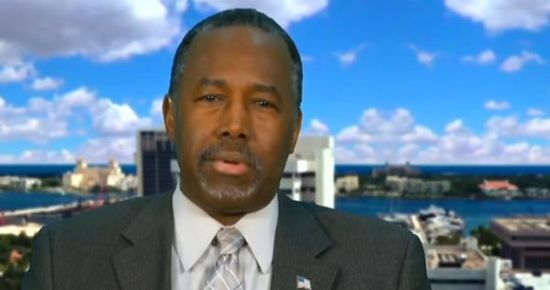 "He's a man who is deeply driven by a sense of kindness and compassion," Carson began, looking down at his notes.

"You know, talking to the people who drive the cars and park the cars at Mar-a-Lago, they love him — the people who wash the dishes, because he's kind and compassionate," Carson said of the president.
Yes, I'm sure Carson has gone and talked to all the staff at Mar-a-Lago and found out that they all love Trump. Of course, many slaves expressed similar affection for their owners, for rather obvious reasons. I'm not aware of any evidence at all that the staff there loves him and Carson certainly doesn't provide any, just an evidence-free assertion. Perhaps someone could do an anonymous survey of the staff there and produce some actual evidence. Absent that, there is no reason to take this claim seriously.
But in fact, there is positive evidence against it. Trump has a long history of mistreating his employees, especially minorities. It goes back to redlining black applicants for his apartments in the 70s, which the government sued him for and he had to settle the case. He's been sued or accused of mistreatment over the decades by large numbers of minority employees at his resorts, including him having women fired if he didn't think they were attractive enough. The notion that his minority employees love him is absurd.