Trump was very upset when it was reported that career prosecutors who handled the Roger Stone prosecution were recommending a sentence of up to nine years in prison and he tweeted his outrage over it late Monday night. On Tuesday, the DOJ said that they were going to overrule the career prosecutors and ask for a shorter sentence. But Trump may be setting up a pardon.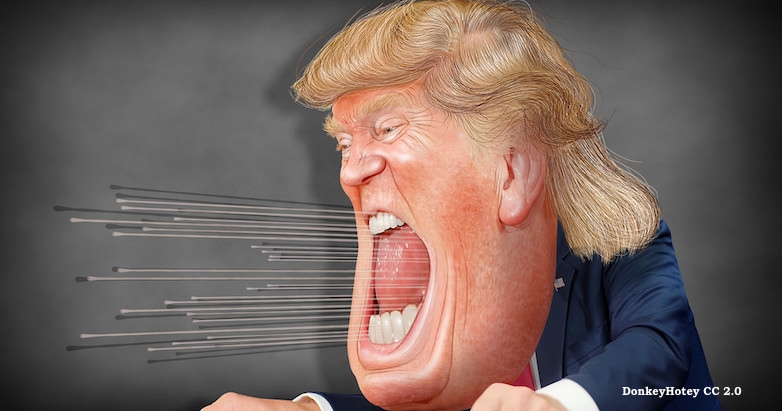 This is a horrible and very unfair situation. The real crimes were on the other side, as nothing happens to them. Cannot allow this miscarriage of justice! https://t.co/rHPfYX6Vbv

— Donald J. Trump (@realDonaldTrump) February 11, 2020
His political appointees at the DOJ jumped to attention and quickly intervened:
In a stunning rebuke of career prosecutors that will surely raise questions about political meddling in the case, a senior Justice Department official said the department "was shocked to see the sentencing recommendation in the Roger Stone case last night."

"That recommendation is not what had been briefed to the department," the official said. "The department finds the recommendation extreme and excessive and disproportionate to Stone's offenses. The department will clarify its position later today."…

As Monday's court deadline neared for the prosecutors to give a sentencing recommendation for Stone, it was still unclear what the office would do, after days of tense internal debates on the subject, according to people familiar with the matter.

Front-line prosecutors, some previously from Mueller's team, argued for a sentence on the higher end, while their bosses wanted to calculate the guidelines differently to get to a lower prison sentence. The debate centered around whether they should seek more prison time for obstruction that impedes the administration of justice, these people said.

In the end, the office filed a recommendation in keeping with the line prosecutors' goals, and rejecting the lighter recommendation sought by their superiors, the people said.
This kind of intervention by politcal appointees to overrule career prosecutors should simply never happen. But even that may not be enough to satisfy Trump, who appears to be setting up a future pardon for Stone. And don't be surprised if that extends to Michael Flynn and Paul Manafort as well.