After Trump tweeted his ignorant and hypocritical outrage at the recommended nine-year sentence for Roger Stone and Bob Barr intervened to lessen that recommendation, all four career prosecutors in the case have resigned from it, one of them from the Department of Justice completely. I'm pretty sure this is unprecedented. The only near-parallel is Nixon's Saturday Night Massacre.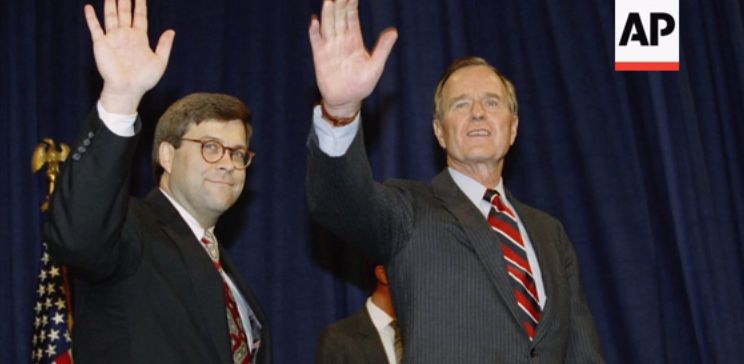 Four prosecutors abruptly withdrew on Tuesday from the case of President Trump's longtime friend Roger J. Stone Jr. after senior Justice Department officials intervened to recommend a more lenient sentence for crimes he committed in a bid to protect the president…

The prosecutors — one of whom resigned from the department — were said to be furious over the reversal of their sentencing request, filed in federal court late Monday. The Stone case was one of the most high-profile criminal prosecutions arising from the nearly two-year investigation of Russian interference in the 2016 election by the special counsel, Robert S. Mueller III…

To some, the surprising reversal in the politically sensitive Stone case underscored questions about Attorney General William P. Barr's willingness to protect the department's independence from any political influence by Mr. Trump. Critics have accused Mr. Barr of seeming to side with the president over law enforcement, including his criticism of the origins of the F.B.I.'s investigation into whether the Trump campaign conspired with Russia in 2016. That is now the subject of a criminal inquiry that Mr. Barr is overseeing.

A friend of Mr. Trump for decades, Mr. Stone, 67, was convicted in November of obstructing an inquiry by the House Intelligence Committee into Russian interference in the 2016 election, lying to investigators under oath and trying to block the testimony of a witness who would have exposed his lies.
There are questions about Barr's willingness to protect the DOJ from political interference? What questions? Refusing to do so was the entire reason he was put in that position in the first place.