A group of 1100 former attorneys for the Department of Justice, Republican and Democrat alike, have signed an open letter calling for Attorney General Bob Barr to resign his position because he is undermining the rule of law and the independence of the agency by interfering in criminal and civil cases at the demand of Donald Trump.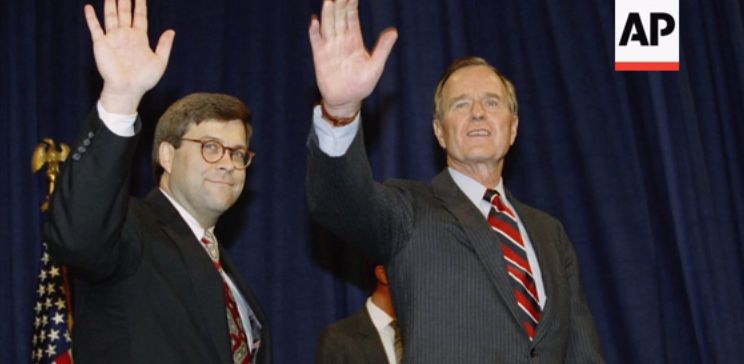 More than 1,100 former federal prosecutors and Justice Department officials called on Attorney General William P. Barr on Sunday to step down after he intervened last week to lower the Justice Department's sentencing recommendation for President Trump's longtime friend Roger J. Stone Jr.

They also urged current government employees to report any signs of unethical behavior at the Justice Department to the agency's inspector general and to Congress.

"Each of us strongly condemns President Trump's and Attorney General Barr's interference in the fair administration of justice," the former Justice Department lawyers, who came from across the political spectrum, wrote in an open letter on Sunday. Those actions, they said, "require Mr. Barr to resign."
It won't do any good, of course. Barr long ago sold his soul to Trump and the mere opinions of others won't sway him in the least. And obviously, all 1100 of the people who signed the letter are obviously on the payroll of George Soros and under the mind control of Hillary Clinton. And Mark Taylor and Christopher McDonald will be along soon to tell us that they're all pedophiles anyway.