Proving just how serious he is about fighting public corruption, Trump commuted the sentences of several rich or powerful people who were convicted of charges involving corruption. They include former Illinois Gov. Rod Blagojevich and junk bond scammer Michael Milken. It probably isn't a coincidence that Blagojevich appeared on The Apprentice one season.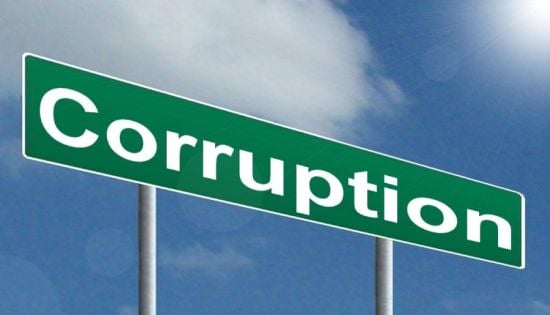 President Trump granted clemency to a slew of high-profile individuals Tuesday, including Rod R. Blagojevich, the former Illinois governor who was convicted on corruption charges in 2011 related to trying to sell then-President Barack Obama's vacated Senate seat, and Bernie Kerik, the former New York police commissioner jailed on eight felony charges, including tax fraud.

Trump granted clemency to Michael Milken, who was charged with insider trading in the 1980s…

Blagojevich, 62, has been serving a 14-year sentence and is not due to be released from prison until May 2024.

Trump had raised the prospect of interceding on Blagojevich's behalf on multiple occasions since 2018, telling reporters traveling with him on Air Force One last summer that he believed the former governor "was treated unbelievably unfairly."
Because remember, the only reason he insisted that Ukrainian President Zelensky reopen the investigation into Joe and Hunter Biden was because he's just so gosh darn opposed to corruption and wanted to root it out. So it's totally okay for a governor to try to sell a Senate seat (the one left open when Obama became president) or to scam huge numbers of people out of their life savings with an insider trading scheme. I suspect all of this is just leading to him pardoning Roger Stone, Paul Manafort and Michael Flynn.