Larry Klayman, the dumbest lawyer in America not names Mat Staver, has filed yet another lawsuit that will be quickly dismissed. This one is against Democratic presidential candidates Elizabeth Warren and Pete Butigieg for tweeting on what would have been Trayvon Martin's 25th birthday if Zimmerman hadn't killed him. They're demanding a mere $260 million.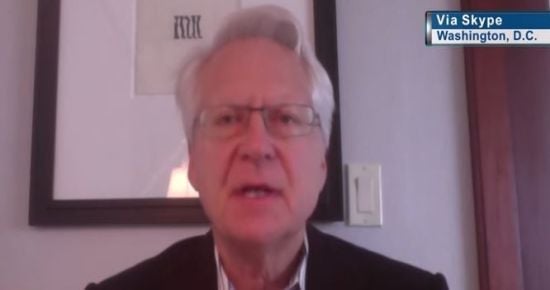 George Zimmerman, the former Florida neighborhood watch volunteer who was acquitted of killing 17-year-old Trayvon Martin after a racially charged trial, has filed a $265 million defamation lawsuit against two of the Democrats running for president — Sen. Elizabeth Warren and Pete Buttigieg.

The lawsuit claims the candidates "defamed Zimmerman for political gain in misguided and malicious attempts to bolster their standings amongst African-American voters, all at Zimmerman's expense."

They did so in "separate postings on their Twitter accounts" on Feb. 5 that suggested that Zimmerman killed Martin as a result of "racism" or "fear" because of the teen's skin color, the suit alleges.

"The defamatory tweets are not an account of two sides of an issue that raises questions in a reader's mind," the suit states. "They are evidence of not only a reckless disregard of the truth but also of common law malice."
Let me just point out one thing: Neither tweet even mentions Zimmerman. Not once.
My heart goes out to @SybrinaFulton and Trayvon's family and friends. He should still be with us today.

We need to end gun violence and racism. And we need to build a world where all of our children—especially young Black boys—can grow up safe and free. https://t.co/9lXXlRnvzL

— Elizabeth Warren (@ewarren) February 6, 2020
Trayvon Martin would have been 25 today.

How many 25th birthdays have been stolen from us by white supremacy, gun violence, prejudice, and fear?#BlackLivesMatter

— Pete Buttigieg (@PeteButtigieg) February 5, 2020
I feel like every time I write about a suit filed by Klayman, we should start a pool on when it will be dismissed. This one will last about as long as 99% of his others.